This is for Sam, who reminded me that I haven't posted in awhile…
We left South American winter for North American summer in mid-June for a stay at our lake house in Michigan.

Our school calendar includes only a month's break with a new school year kicking off July 24 (tomorrow!). That meant we had to cram in a year's worth of house maintenance and family fun into four short weeks.
Annesley perches on the wall in front of our house.

My sister, Kate, lives nearby with her family. My other sister, Megan, drove from Texas with her family and stayed with us for three weeks. (Her husband flew home for work, but he came back for a few days at the end of her visit.) My brother, Mike, stopped by Michigan with his family en route from England to their new home in Korea. And my parents roadtripped from Florida. Seventeen of us in all, including seven kids ranging in age from one to 10. We are a pretty tight-knit family, even though we migrate to various global destinations, so I was thrilled to spend this time together.
Kate's friend, Gary, kindly and patiently staged a family photo shoot for our gang of nutballs.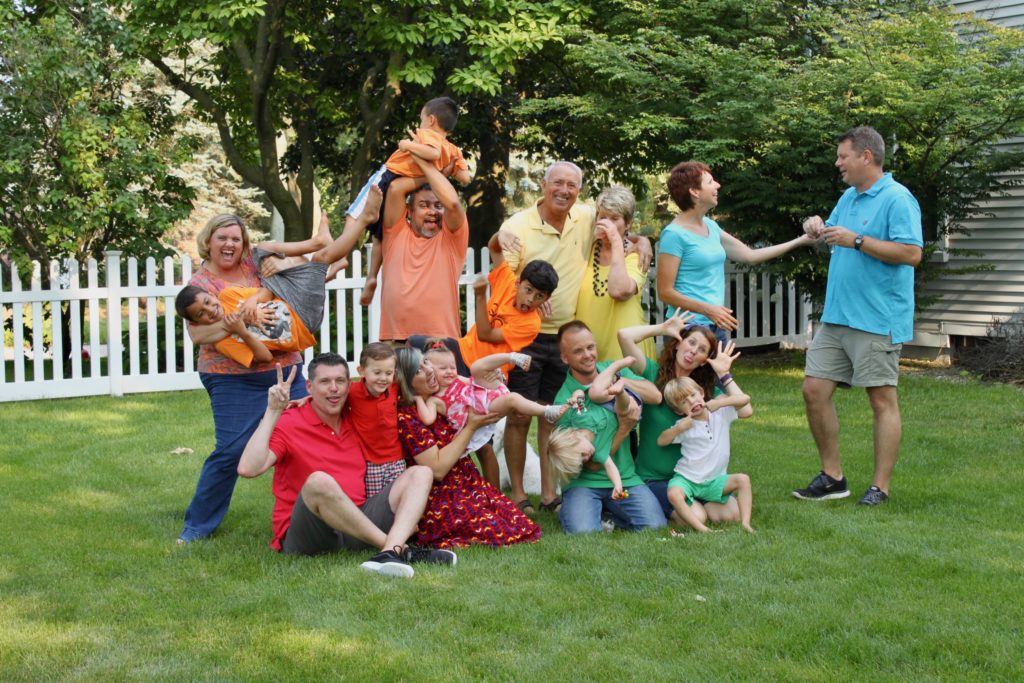 As Tony said, if you want to know what our summer was like, you should read any summer blog post from the last few years. But here's the scoop.
We have some standard summer activities…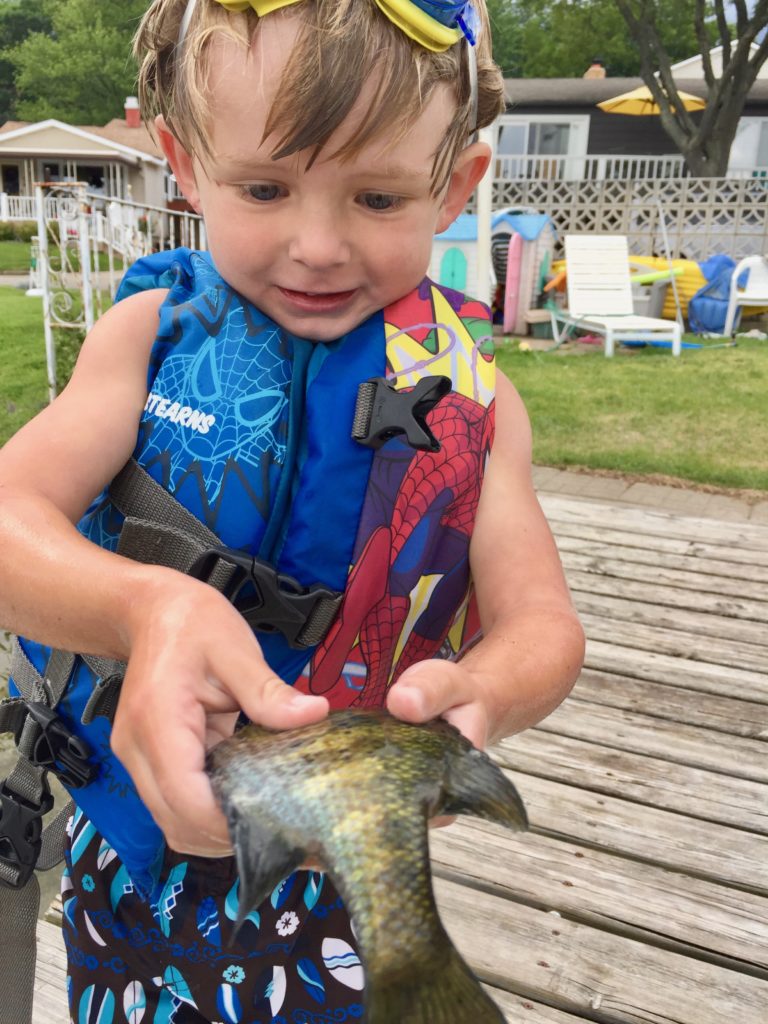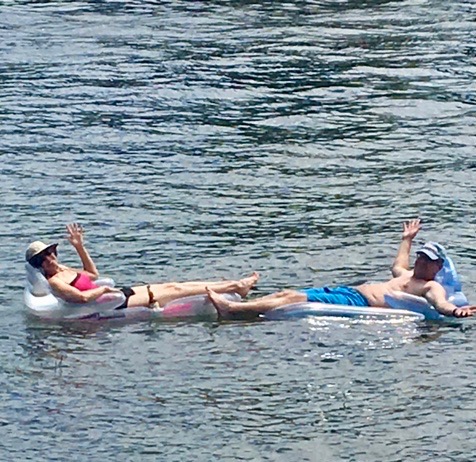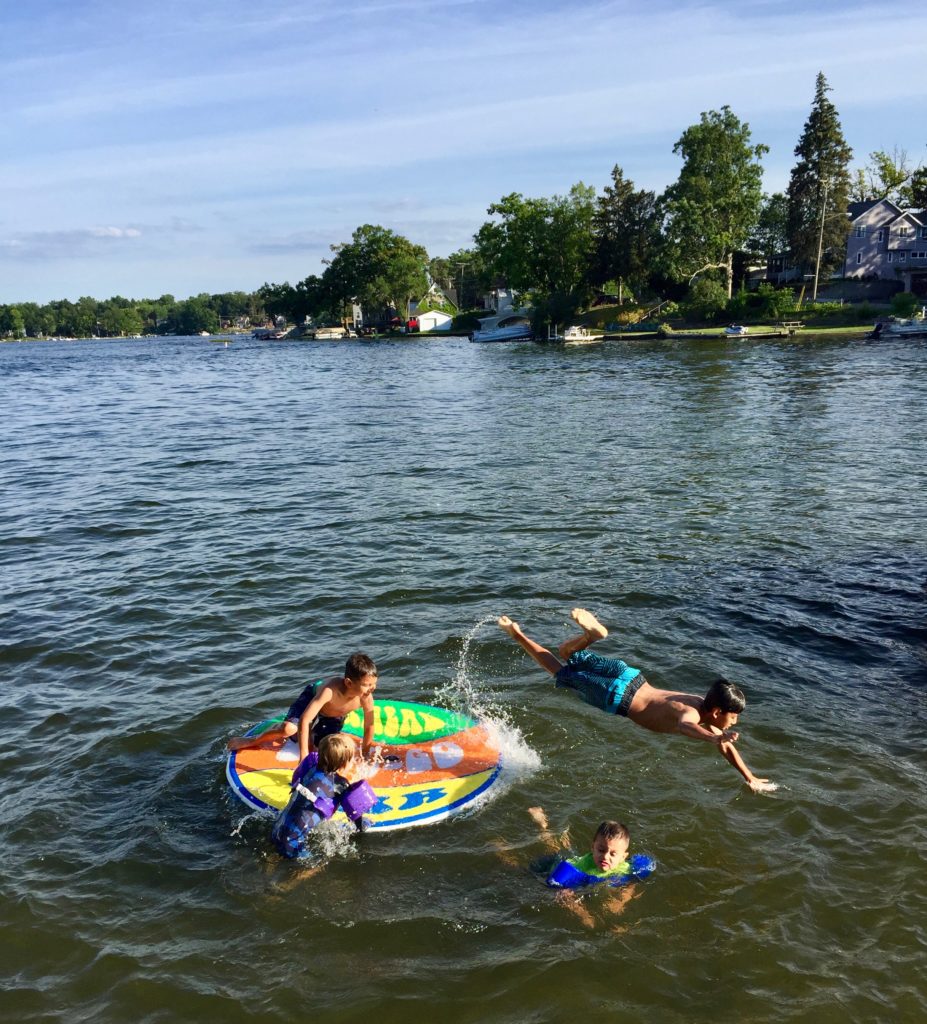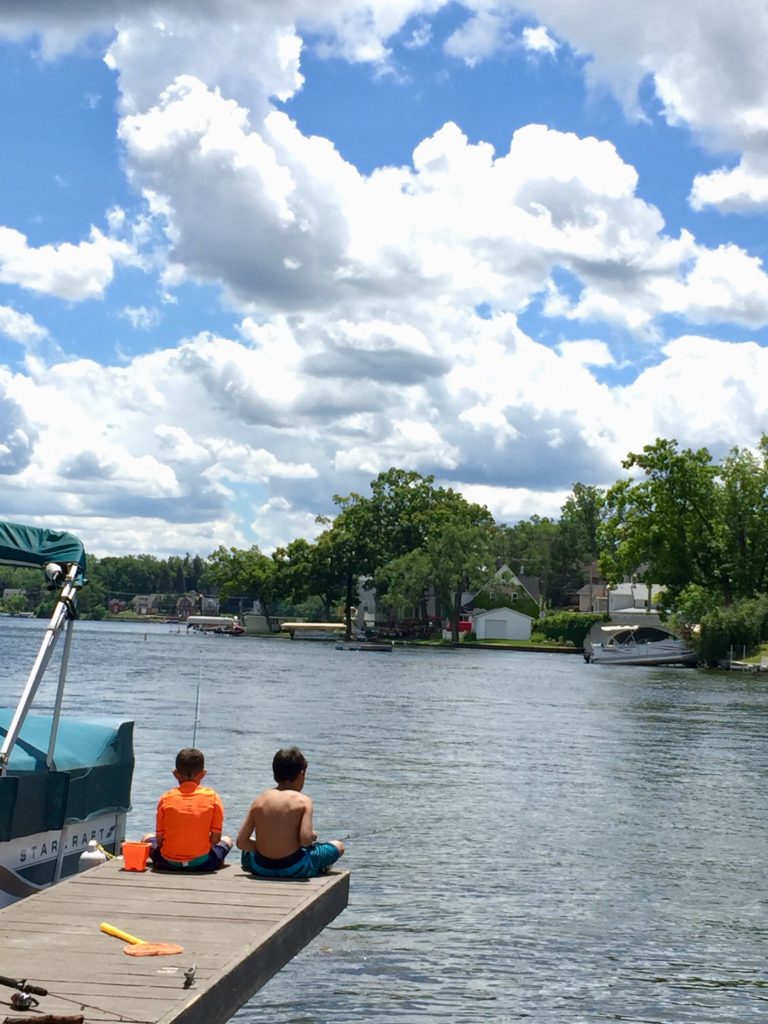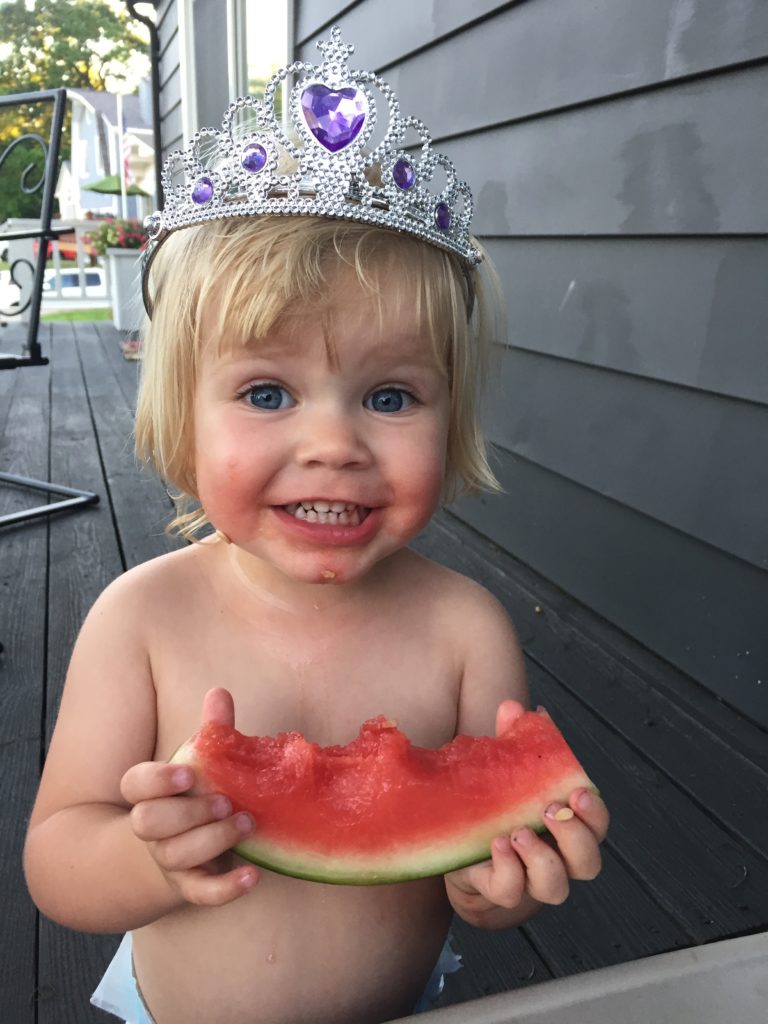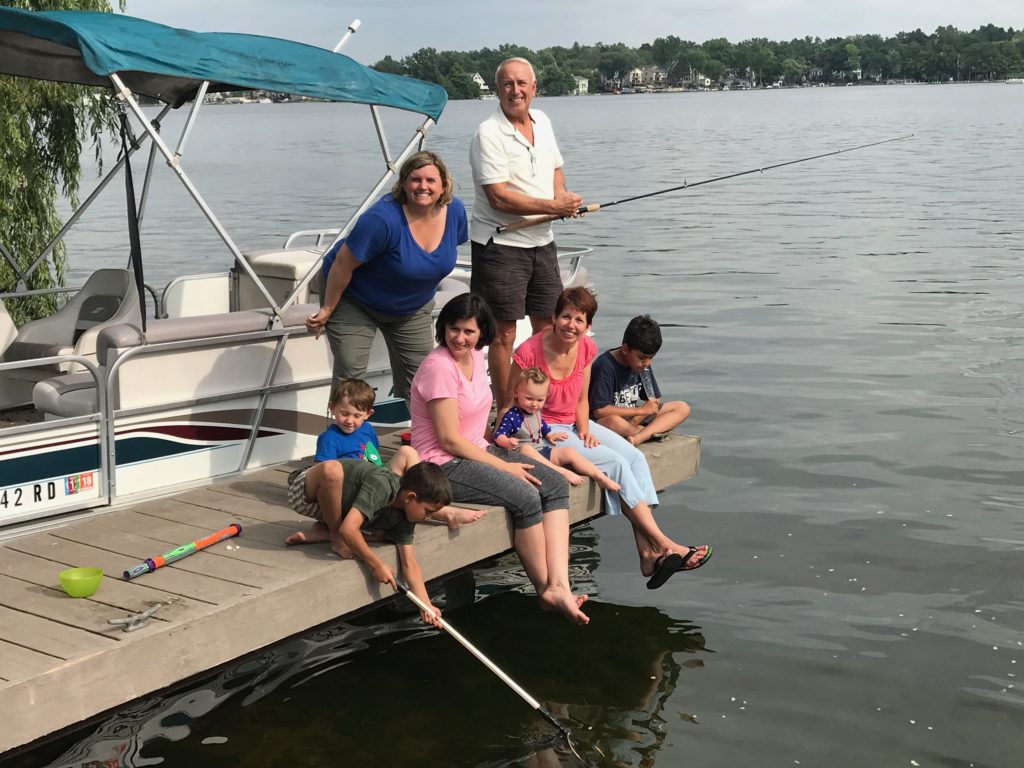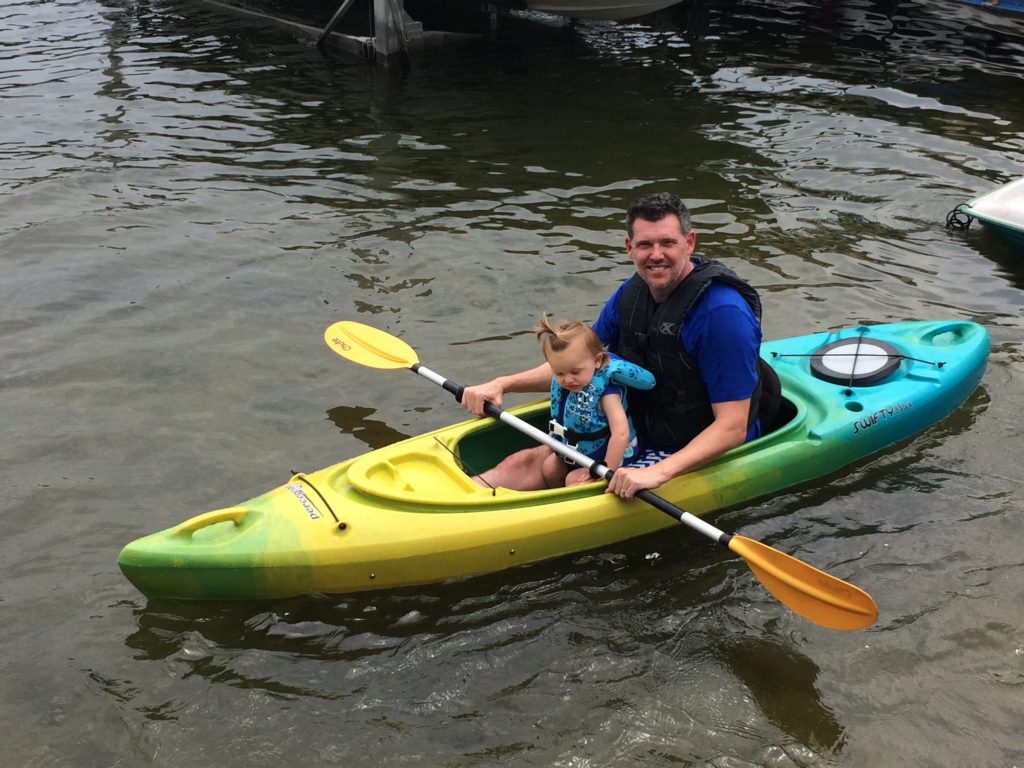 Biking on the Paint Creek Trail. We almost always see a few deer.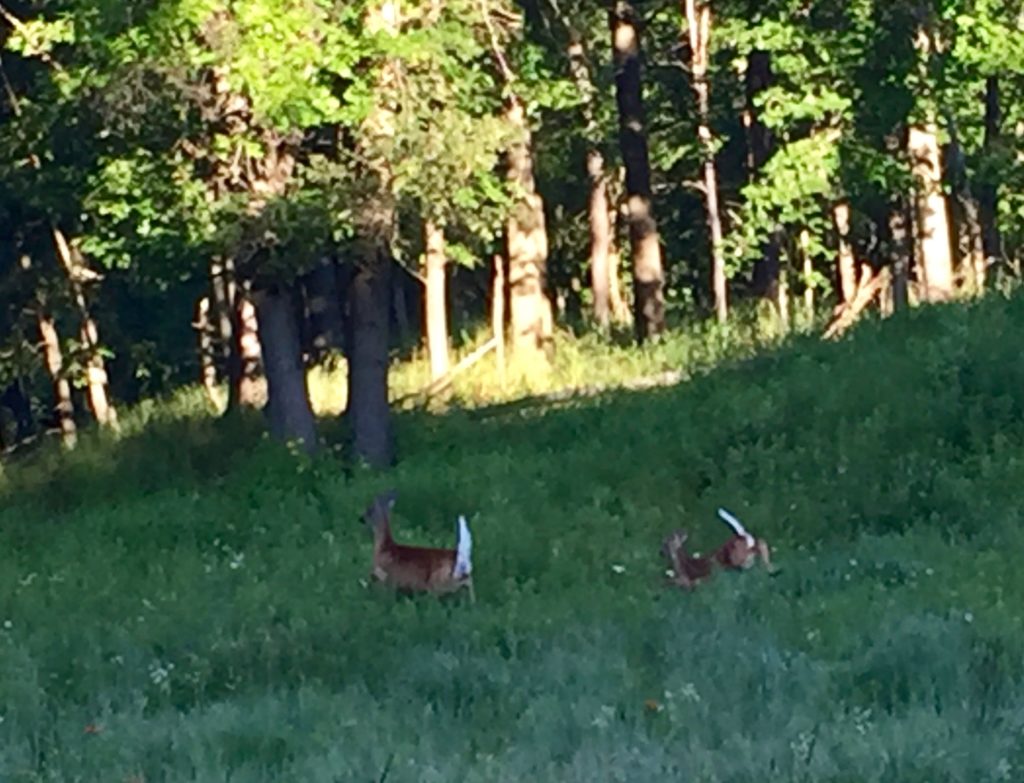 Playing in the creek at Rochester Park.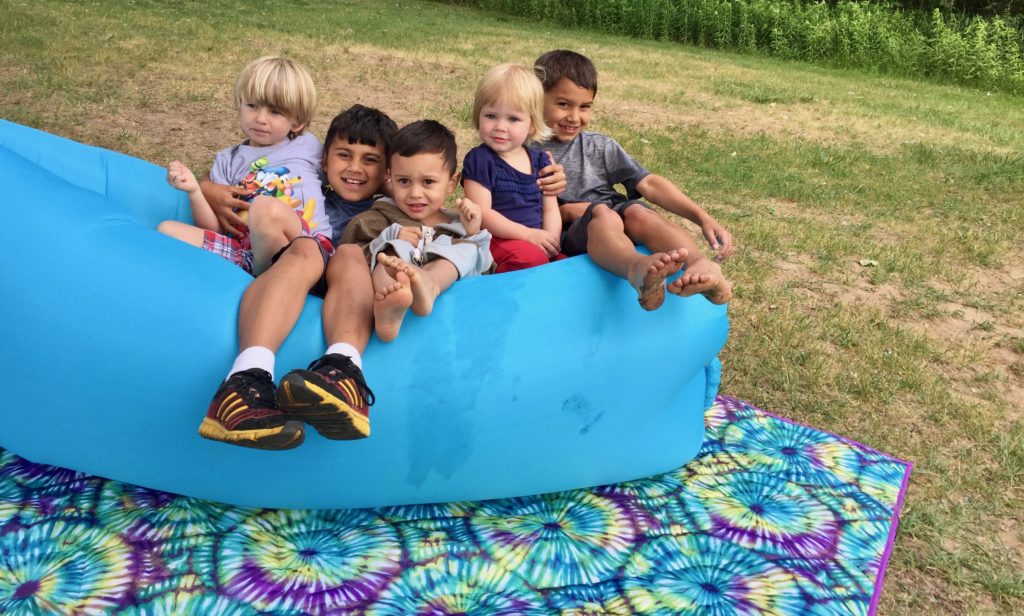 Jack got soaked, so I gave him my sweatshirt.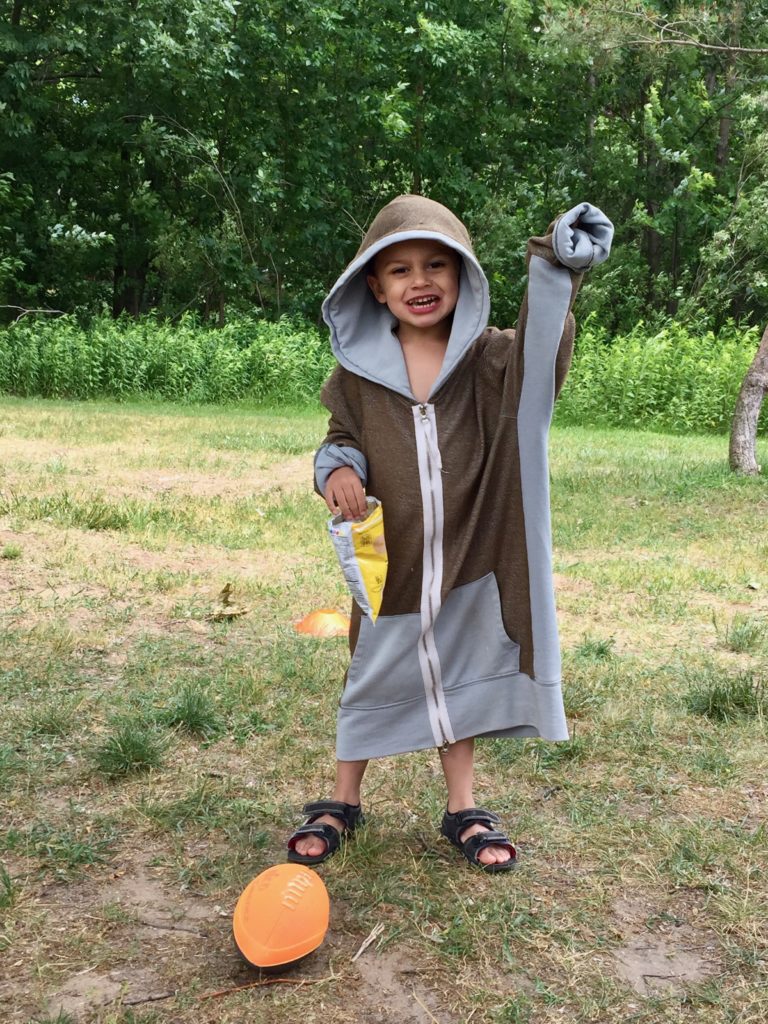 Jumping on giant rubber food in the play area of the Great Lakes Crossing Outlet Mall….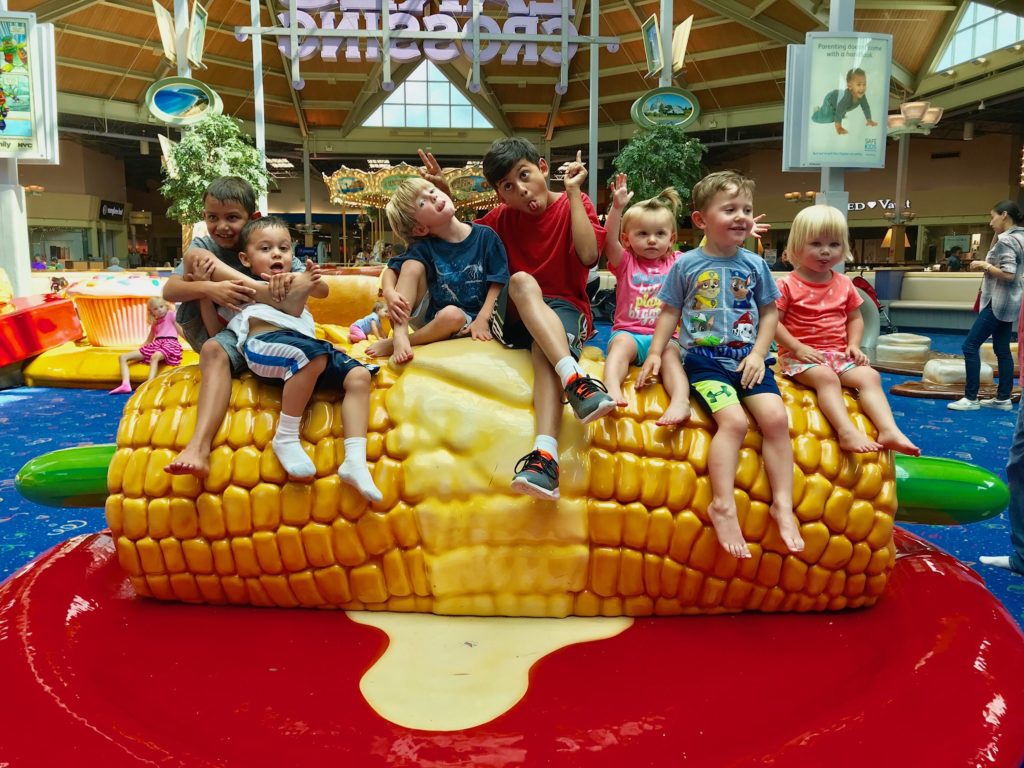 … followed by lunch at the Rainforest Cafe. (I'm not really sure why we keep coming back here as there is always at least one kid who is scared to death of all the loud, animated animals. This year, it was poor little Max.)

Flare Night is a Lake Orion tradition with a fabulous party at our neighbor's house. Unfortunately, I had to make an airport run that night to pick up Tony, who was returning from a conference. So no photos. The Fourth of July fireworks were pretty spectacular, as always. We watched from our deck after a fun day of splashing in the lake.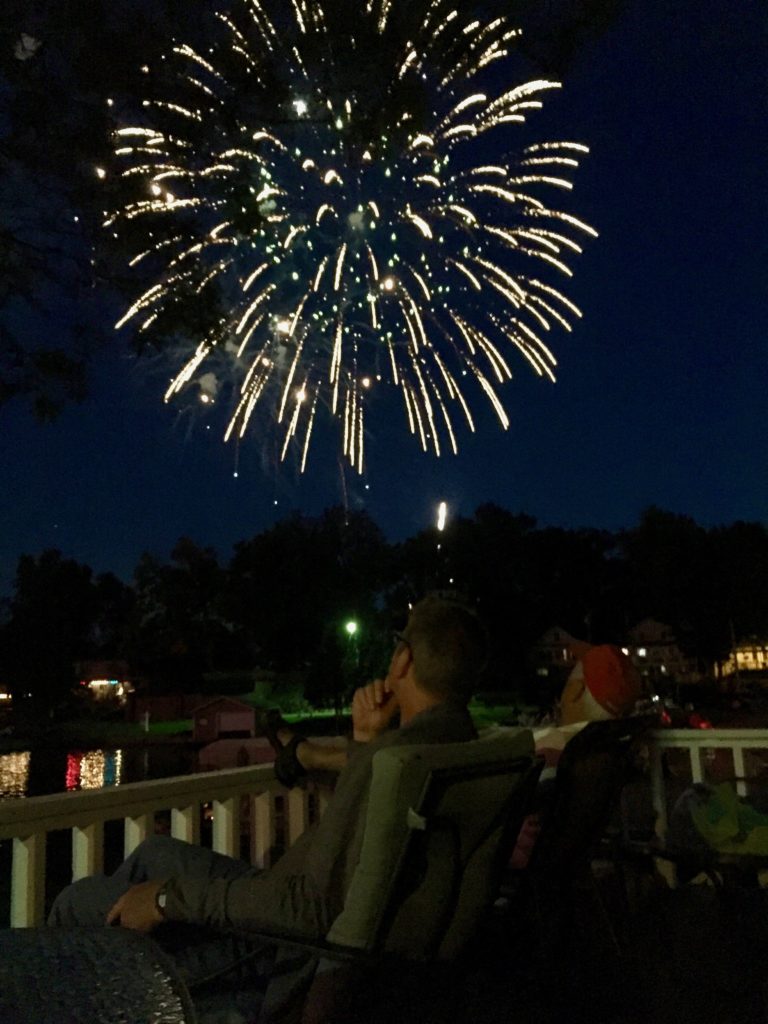 Other summer snapshots…
Kate's new house features a fantastic basement playroom, where we sent the munchkins to build with legos, play Monopoly, hold nerf wars, watch movies, and whatever else kept them busy.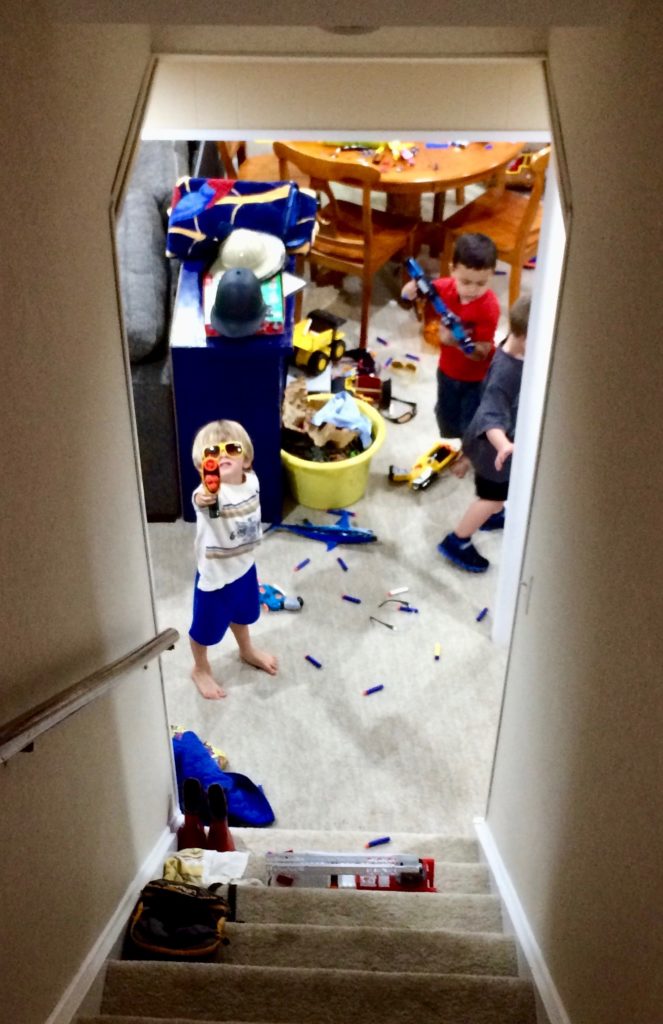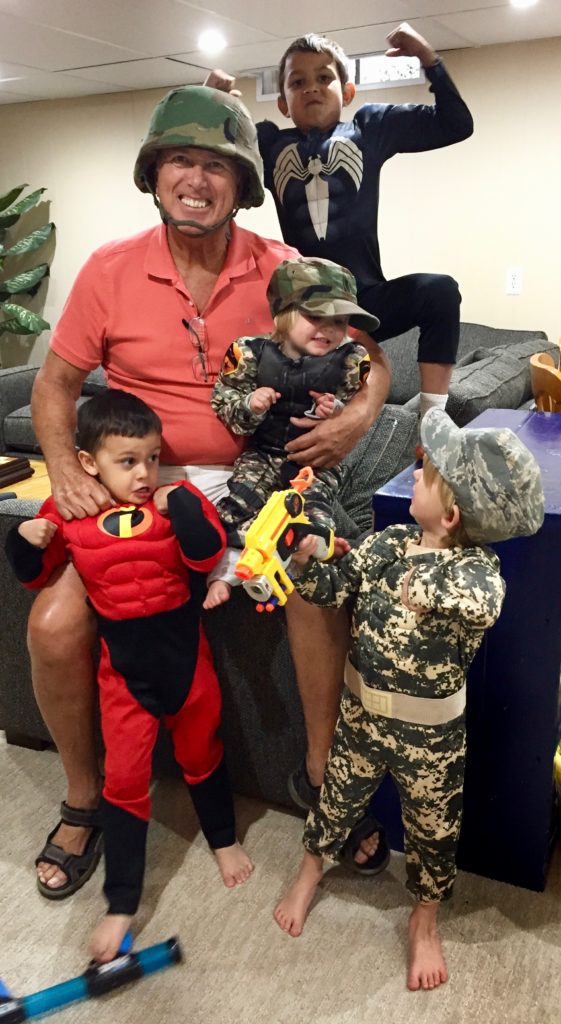 They also set up a badminton court in the backyard, which was a huge hit with children and adults.

Mike is always good for a little rough-housing, but he might be getting a bit old to take on all seven at the same time.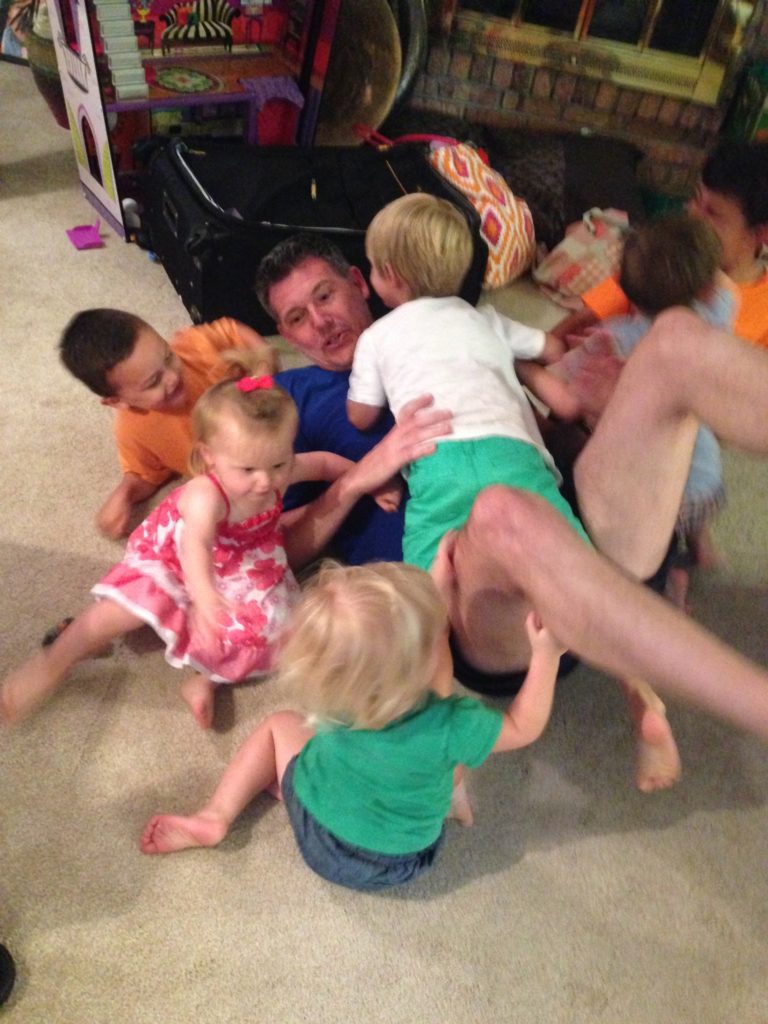 When my dad babysits, this happens.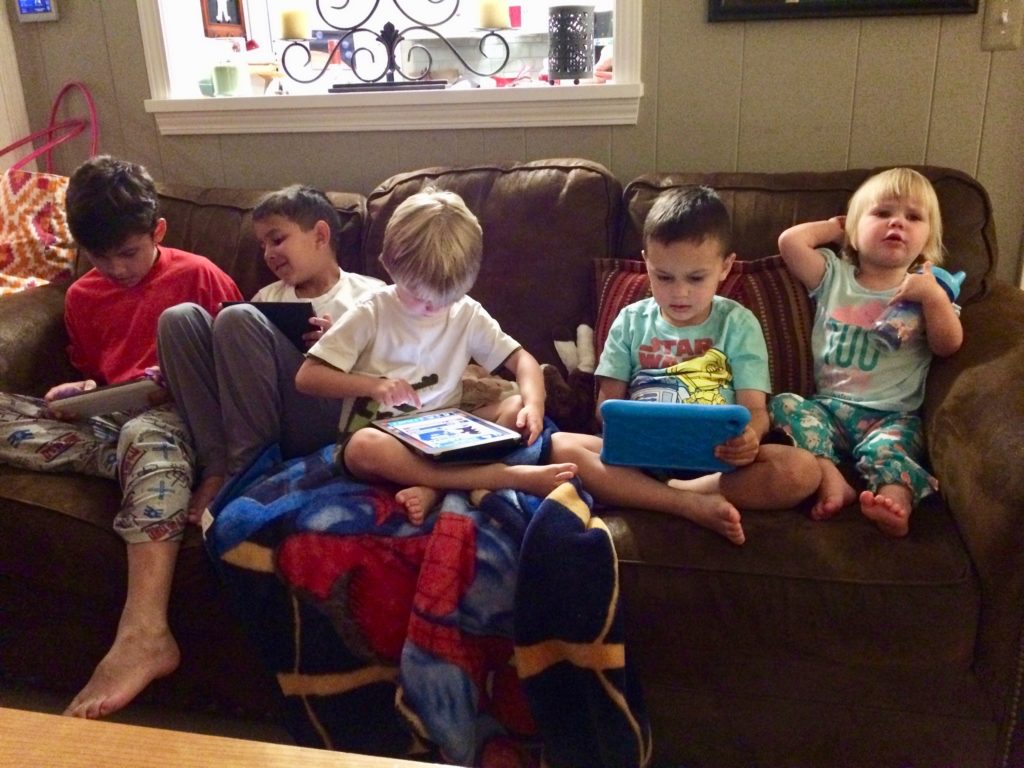 We watched Moana a lot. Meg bought these costumes at the Dollar Store, but her kids soon fought over who got to be Maui.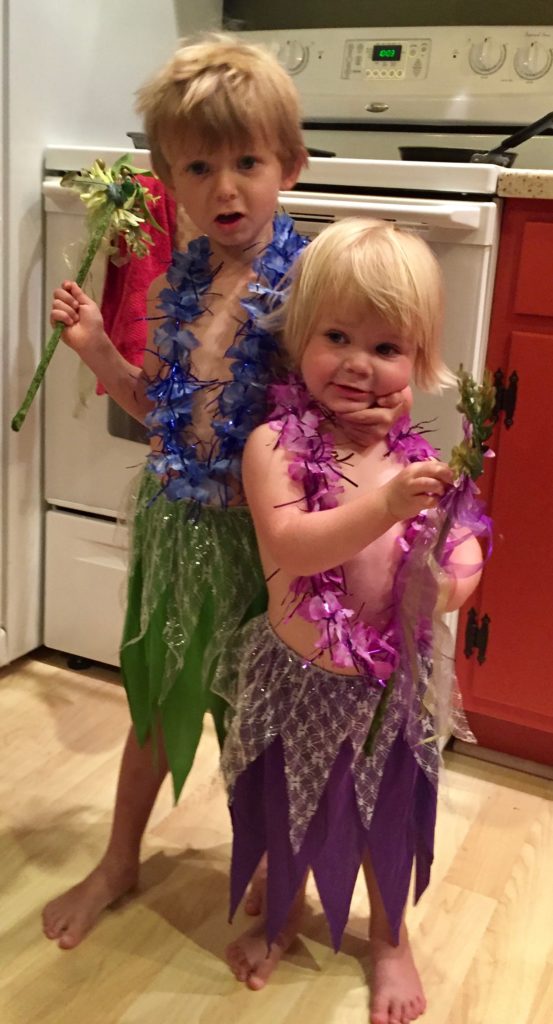 Jack turned four and celebrated with a party at the Burgess-Shadbush Nature Center. Everyone learned about and touched several animals, including Madagascar hissing cockroaches, a small snake, a bearded dragon, and a couple turtles.

Party highlights:
When Kate was setting up the party, her balloon bouquet escaped into the woods.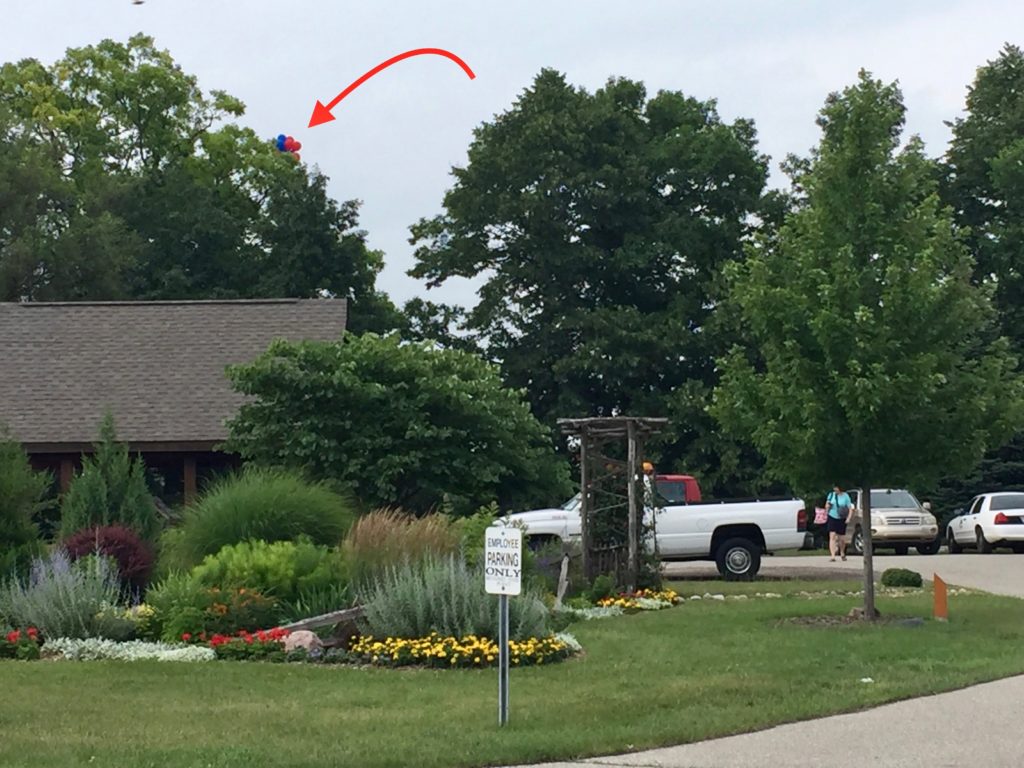 Getting out the ice cream, Summer found some tarantulas in the freezer.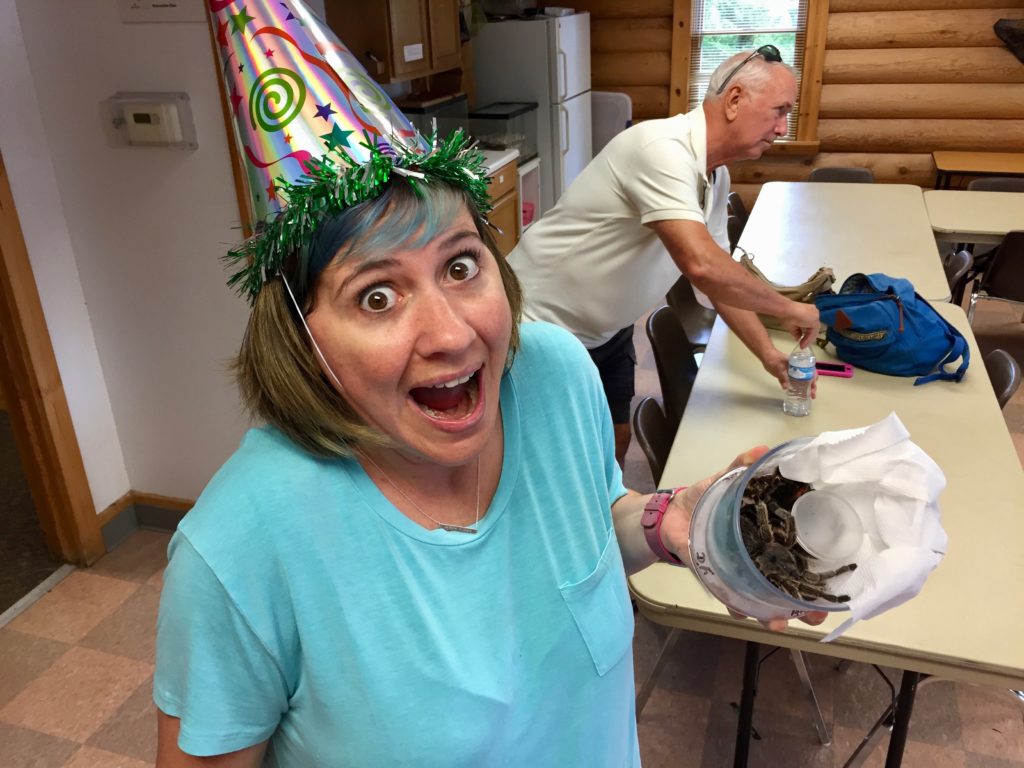 The bearded dragon snacked on a crunchy beetle, and the turtles shared a worm. Yum!

The superhero masks were pretty funny.
Birthday boy, Iron Man.

The Hulk (Will) eats some pizza.

We also celebrated my parents 43rd wedding anniversary, a few weeks early.

Tony and I spent a day at the Henry Ford Museum of American Innovation in Detroit. We picked our favorite cars (1955 Corvette roadster for me; 1965 Mustang convertible for Tony), marveled at the massive old trains, strolled down memory lane at an exhibit called "Your Place in Time," and toured the aluminum Dymaxion House.
As part of a powerful exhibit on transformative moments in U.S. history, we saw the original bus where Rosa Parks took a stand and the chair in which President Lincoln was assassinated.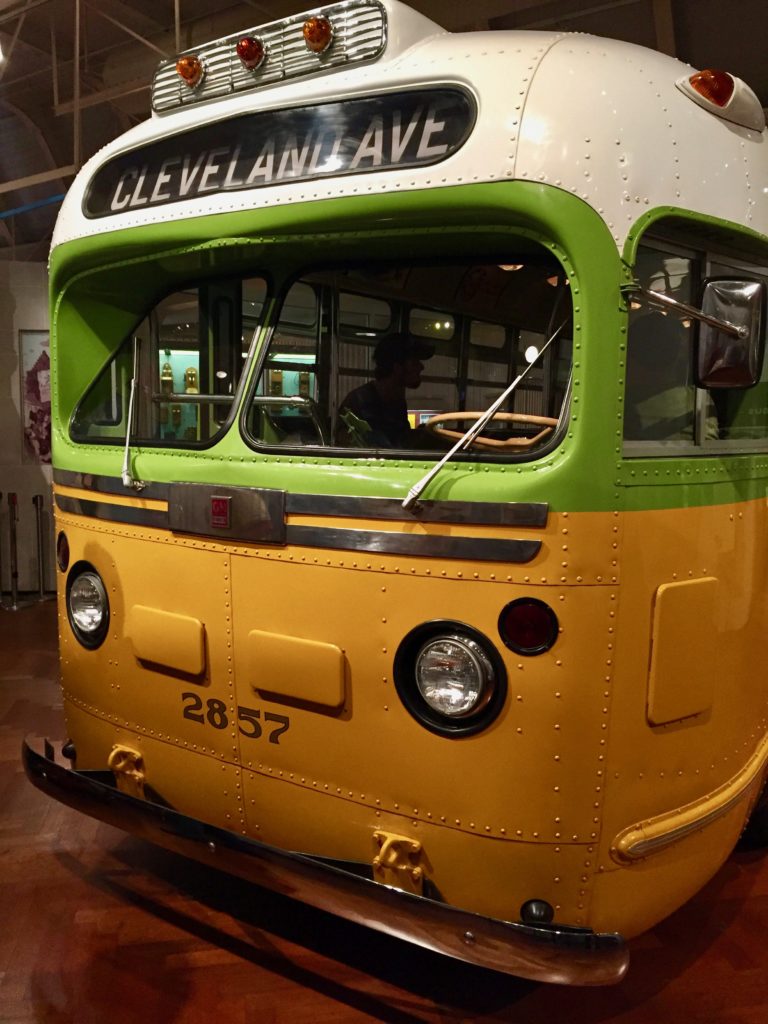 In a less evocative moment, we posed with the Wienermobile.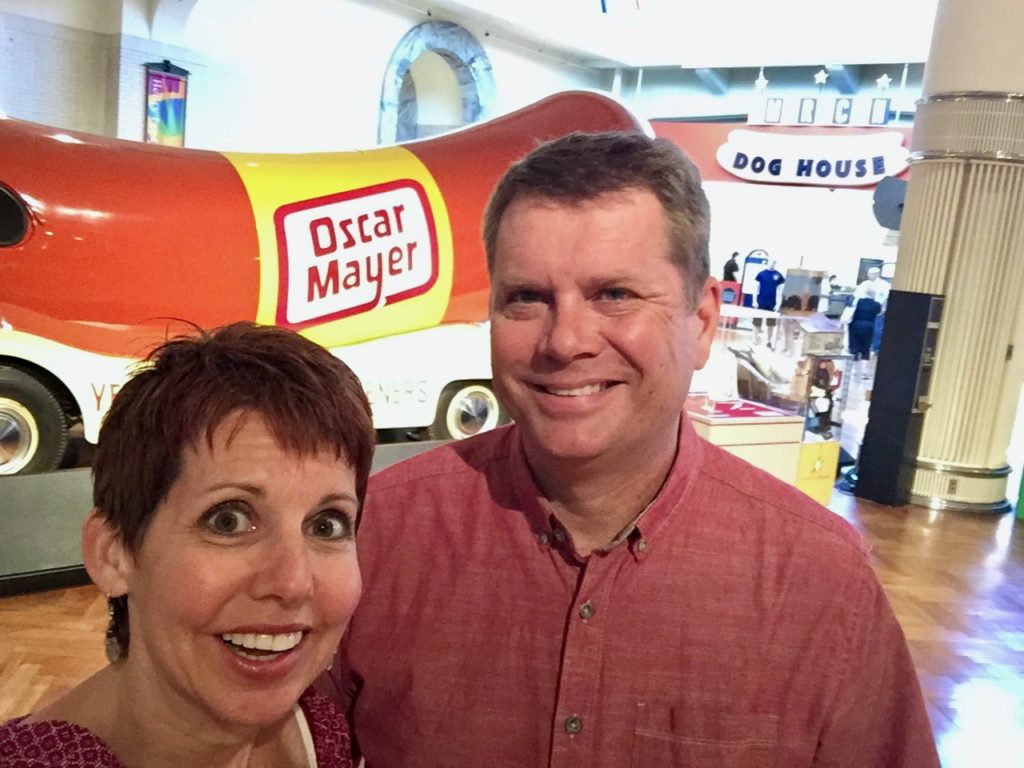 Overall, it was same same but different … another wonderful – albeit fleeting – summer.