On our second day in San Pedro, we took off for the moon … well, the Valley of the Moon. Named for its moon-esque landscape, the Valle de la Luna featured craters, cliffs, sand dunes, caves, and other stunning landforms composed of salt and rock, first created by the buckling of the earth's crust and then carved by wind and floodwaters over thousands of years. The valley is located at the northern end of the Cordillera de la Sal, the Salt Mountains range of the Andes. Dried-up salt lakes appear to be dusted by frost, but up close you can see chunks of salt crusting the rocks.
The valley was designated a national nature sanctuary in 1982, so its massive dune (known as the Anfiteatro because it resembles an outdoor amphitheater) is now off-limits for hikers and sandboarders.
One of the driest places on earth, some parts of the valley haven't received rain for hundreds of years. NASA even tested a prototype of the Mars Rover here.
Our guide, Mauricio, did a decent job explaining the sites in English. I was able to understand just enough of his Spanish to know he wasn't giving us as much information as he was sharing with the Spanish speakers, but no biggie. We didn't need many details to appreciate what we saw.
Tony caught me guide-hogging Mauricio.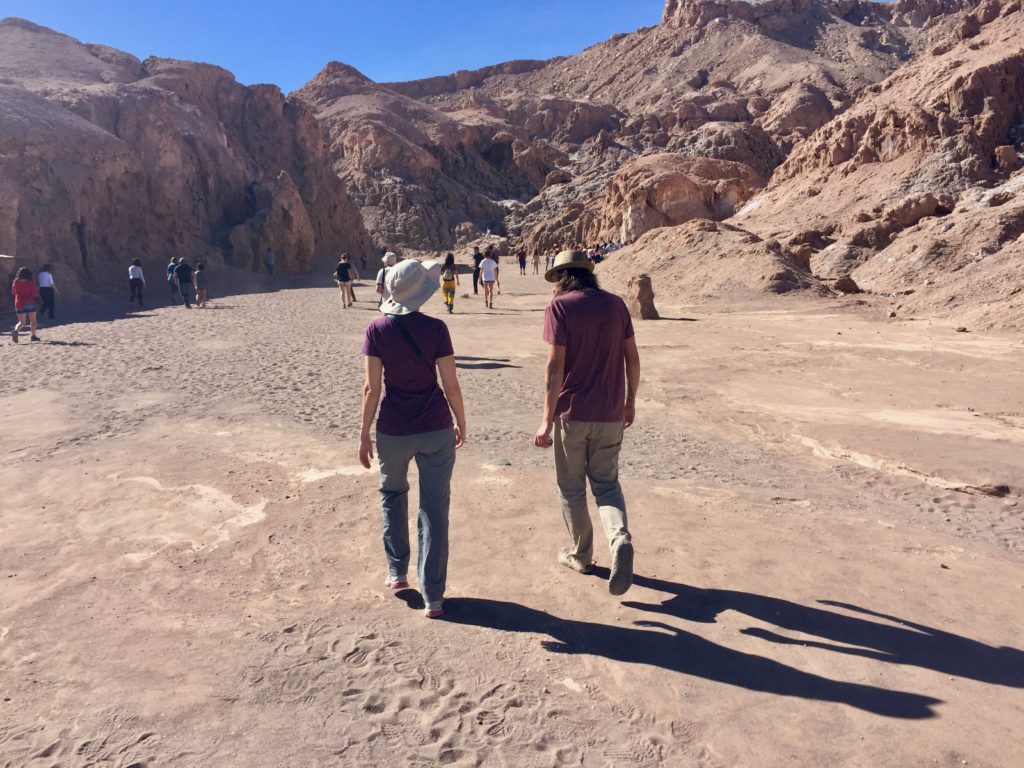 First, Mauricio led us through the Cavernas del Sal (caverns of salt). Naturally, I encouraged everyone to lick the walls. Nobody listens to me. At least Nancy pretended

The trek included some tight spots and emerged at a hilltop with a spectacular view of the valley.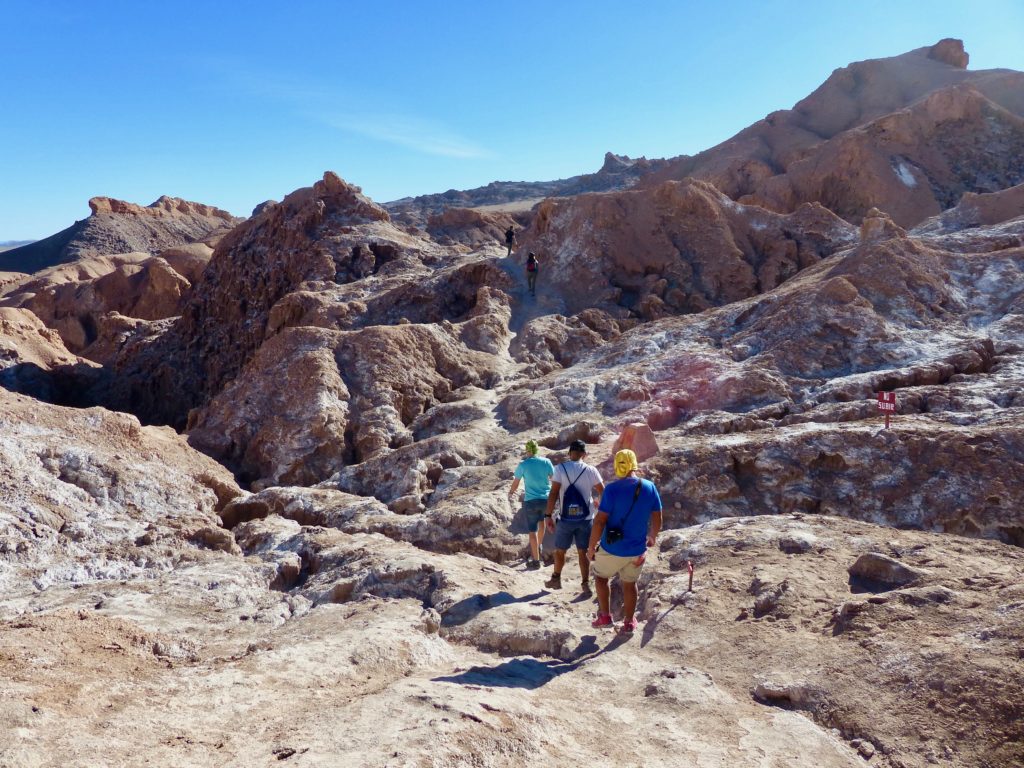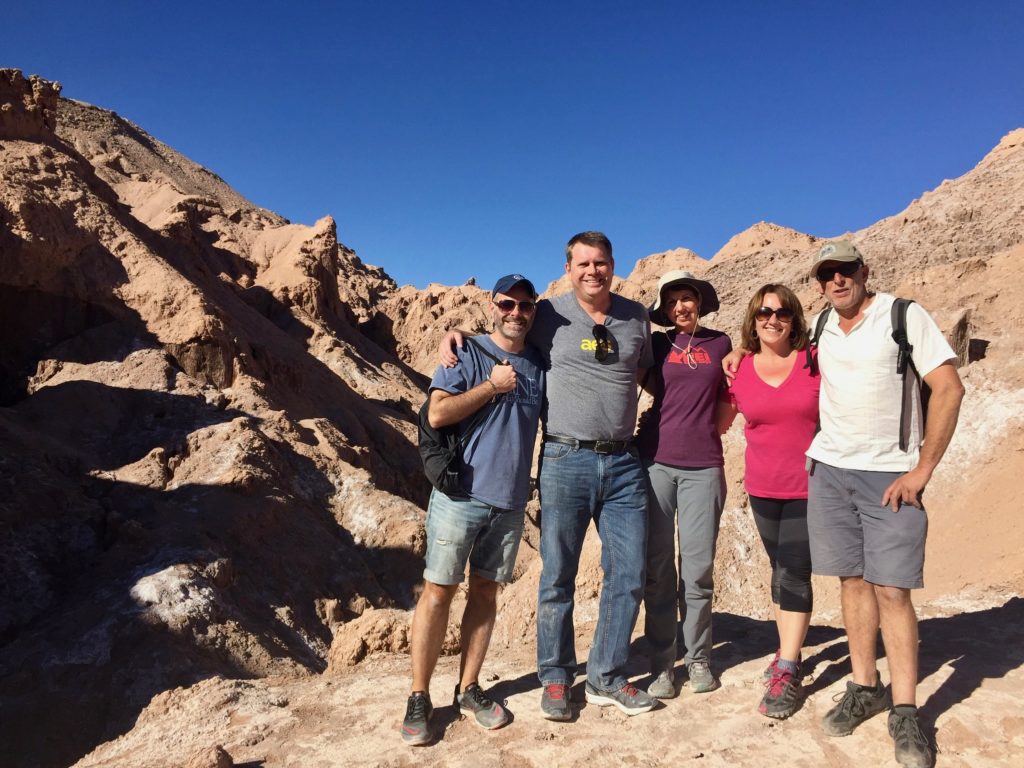 The bus took us to see a natural sculpture known as Las Tres Marias, which apparently once resembled Mary from the Bible in three poses. Thanks to erosion, they really should rename the sculpture, "Three Salty Blobs."

We walked along the top of the valley, seeing some abandoned mining sites. Chile was once the world's top exporter of nitrate, which was used in the production of fertilizer and explosives. During World War I, German scientists developed synthetic nitrogen, which ended demand for natural nitrates. Although nitrate ghost towns dot the desert, the mining industry in Chile got a reprieve with the discovery of copper.
A short stop gave us time to snap a few photos of the valley before heading to Mirador de Cari to watch the sunset.

Our sunset viewpoint was far from private. A gajillion tourists grinned and jumped for selfies dangerously close to the cliff's edge. Still, if you could block out the throngs, you could find some zen in the crimson creeping across the valley and the transformation of the distant volcanoes from beige to golden to pink.

After this tour of Valle de la Luna, I can safely say that it might be nice to visit the moon, but I wouldn't want to live there.