A few friends and family members gathered at Kate's house July 7 to celebrate the first birthday of my littlest Jimenez nephew – Jack.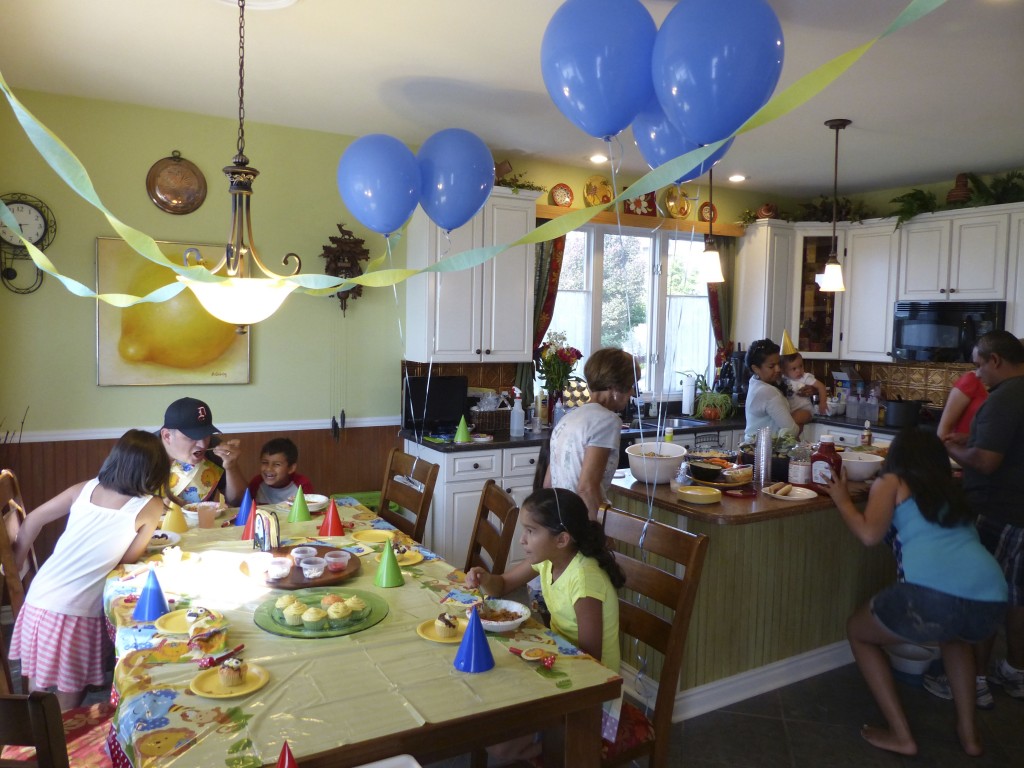 His brothers, cousins and neighborhood friends decorated cupcakes. Big brother Paul created a cupcake mutant, while cousin Emma went with a more conventional creation.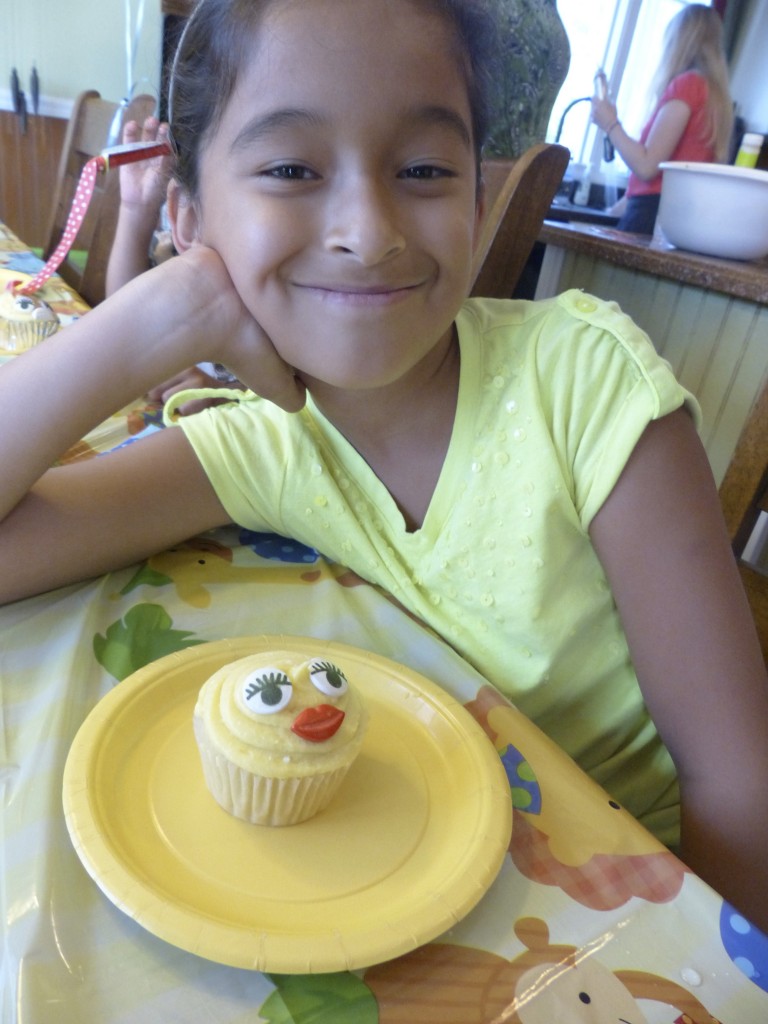 Jack didn't give us the messy frosting explosion we have come to expect at first birthdays. In fact, he barely acknowledged his cute gluten-free cupcake.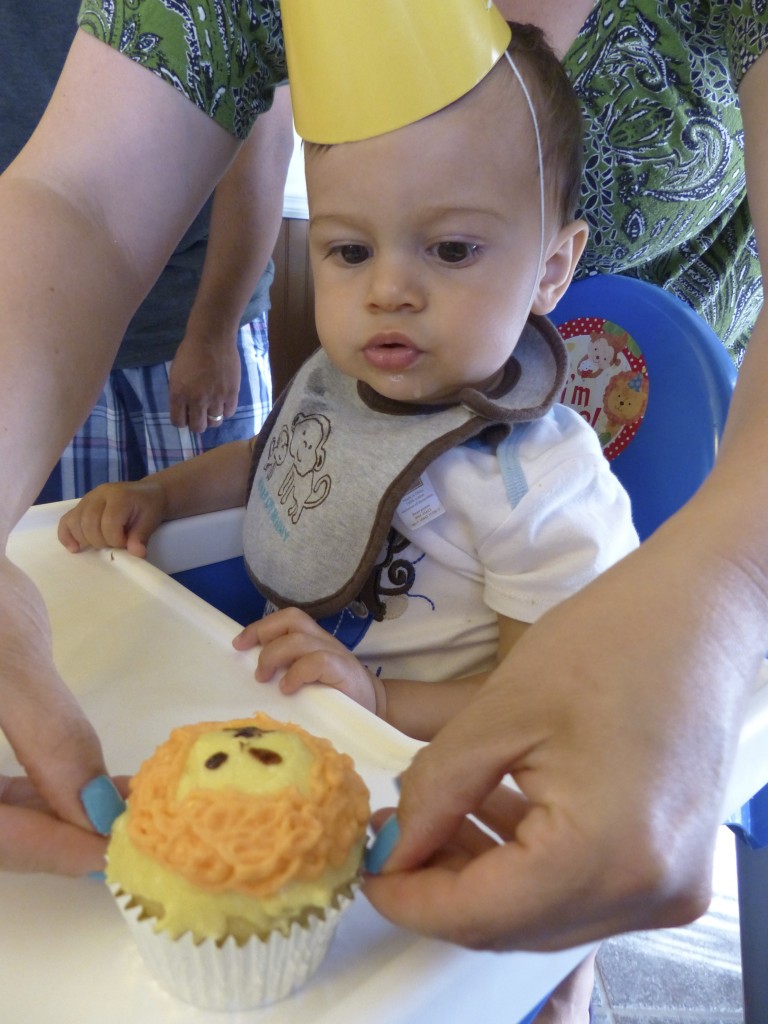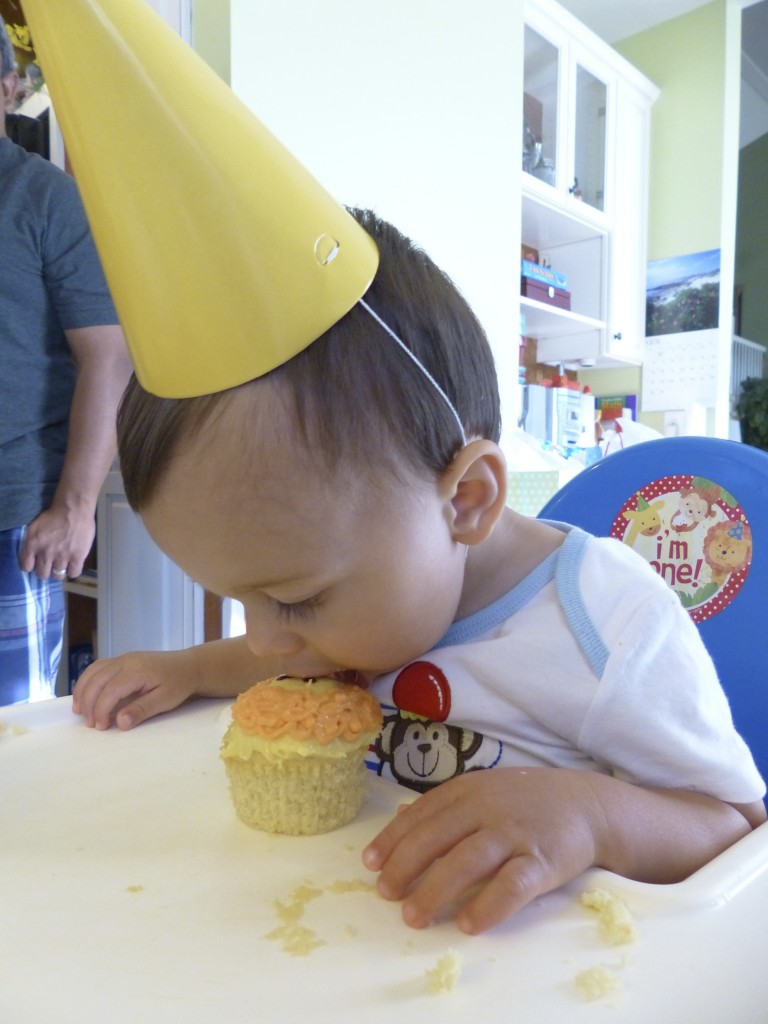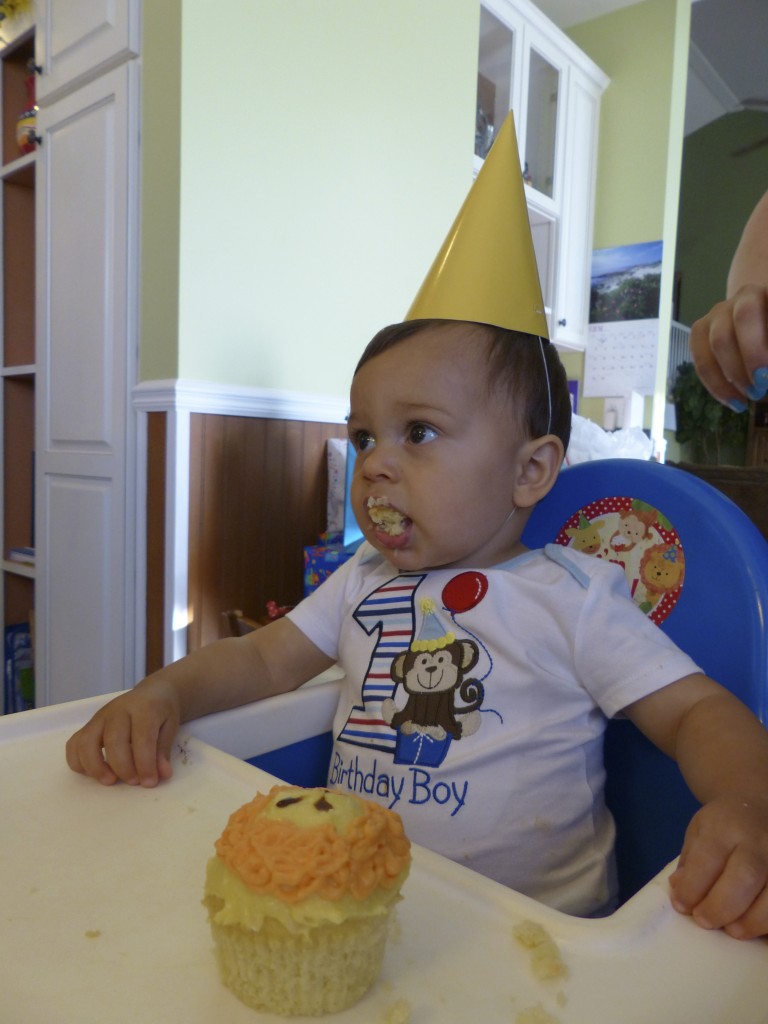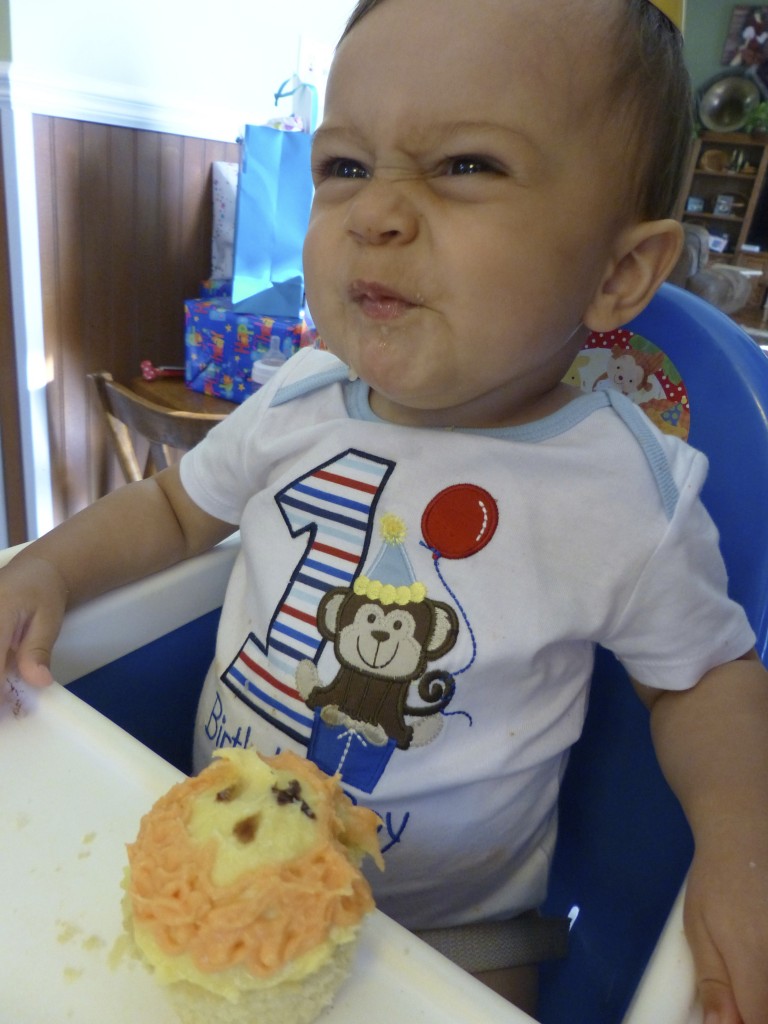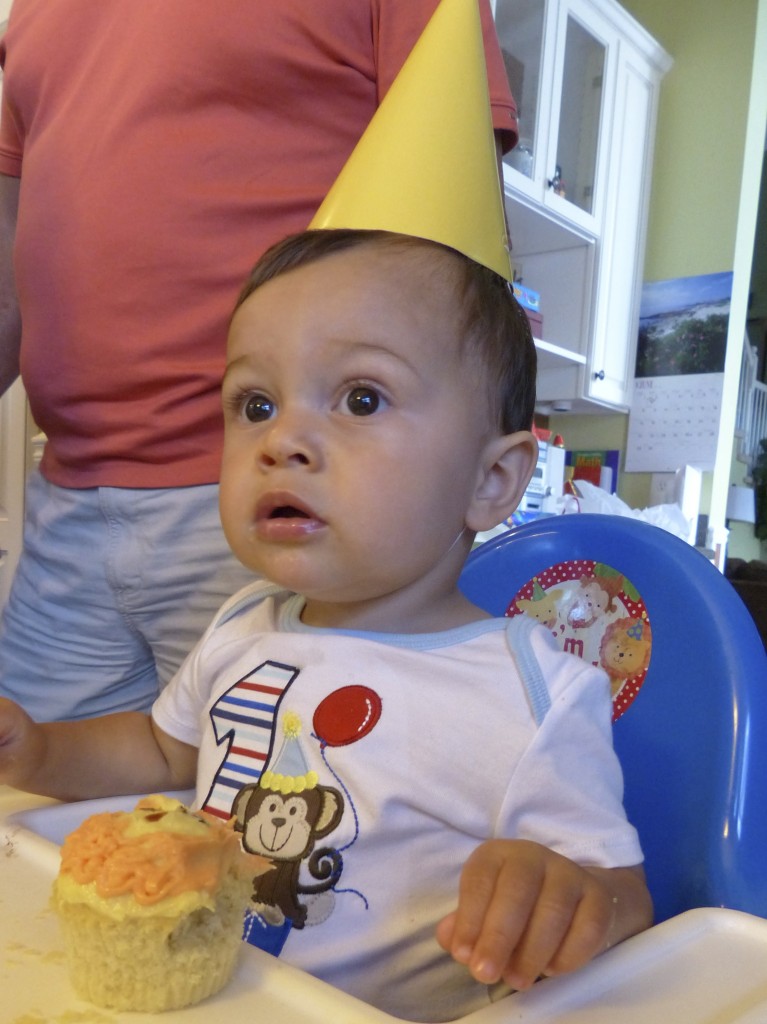 Instead, we got our messy explosion every time Jack ate watermelon this summer as evidenced here (a couple weeks before his birthday).

Watermelon Jack from Sharon Dent on Vimeo.
In Kate's family, little boys get their first haircut when they turn one, so it was Jack's turn! It also provided an opportunity for him to have his first lollipop. The rainbow-haired young beautician was patient and sweet with our little lovebug.

Such a handsome big boy!