For a real taste of Americana, there's nothing better than a county fair. Even those of us who didn't grow up raising crops or cattle can appreciate the hard work and commitment. The Oakland County Fair is just the right size for a daylong visit: 4-H crafts, bottomless cup of chocolate milk for 50 cents, livestock barns, dog show, midway games, children's activities, farm equipment on display, pig races, petting zoo, bumper cars and greasy food.
One of our favorite attractions is the Miracle of Life Barn full of animals and their new babies. We saw two huge sows with squealing piglets, as well as baby goats, sheep, cows, and rabbits. However, the greatest attraction for Nico was the incubator full of hatching eggs. After missing one egg hatch (while we wandered away to see the piglets), he was determined to witness the next one. Eventually, the rest of the family scooted off to get lunch, but Nico didn't want to leave. I sat with him as he stared at the egg. It rocked and wiggled and then went still as the chick inside took a break from its exhausting journey. We waited as other groups stopped by and moved on. Nico told them all, "It should just be a few more minutes," but only he had the patience to wait. Finally, after 30 minutes, a little beak poked through the shell, pushing and jiggling until the egg split in half and the tiny wet chick flopped out. Amazing.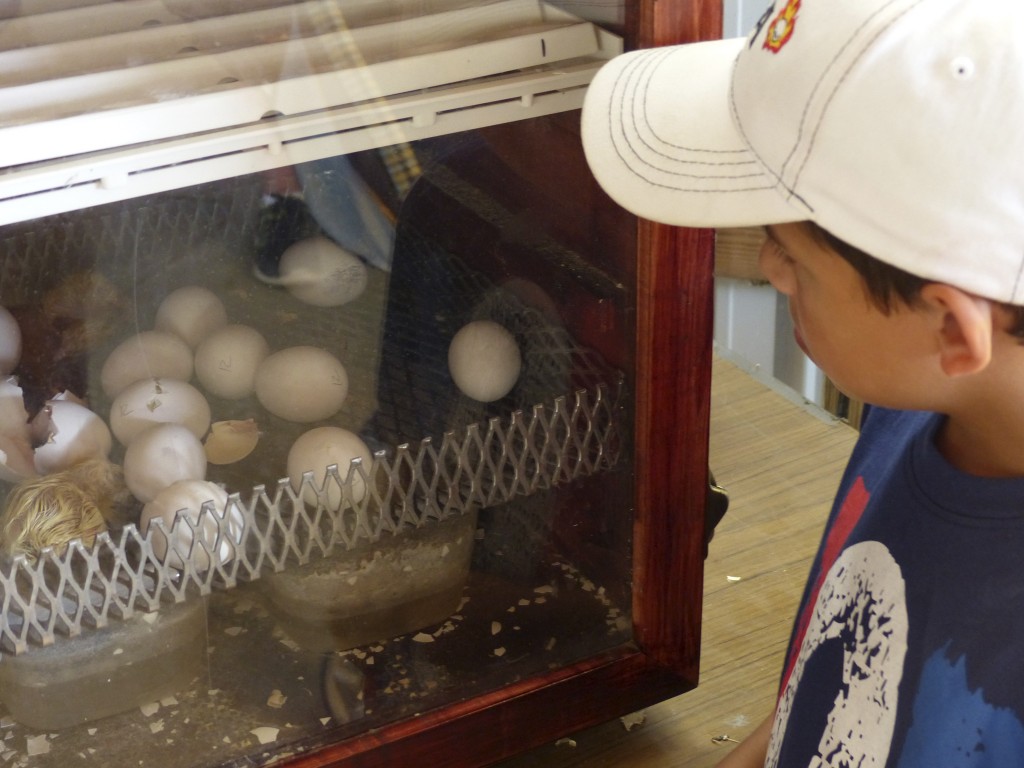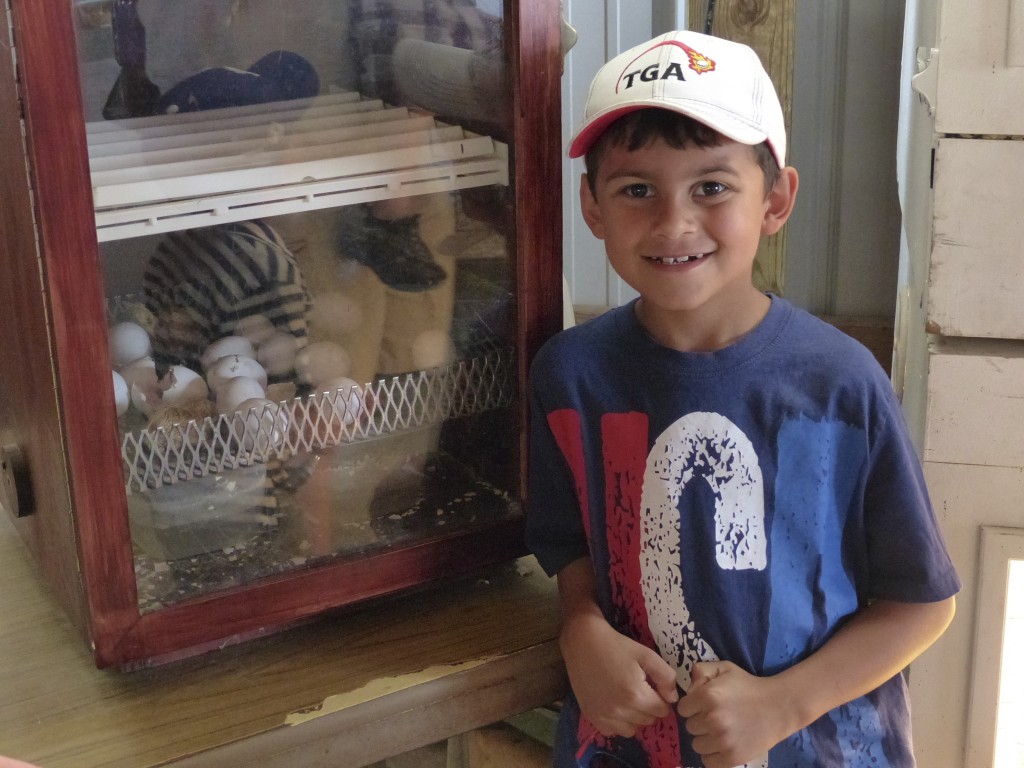 Playing on the tractors.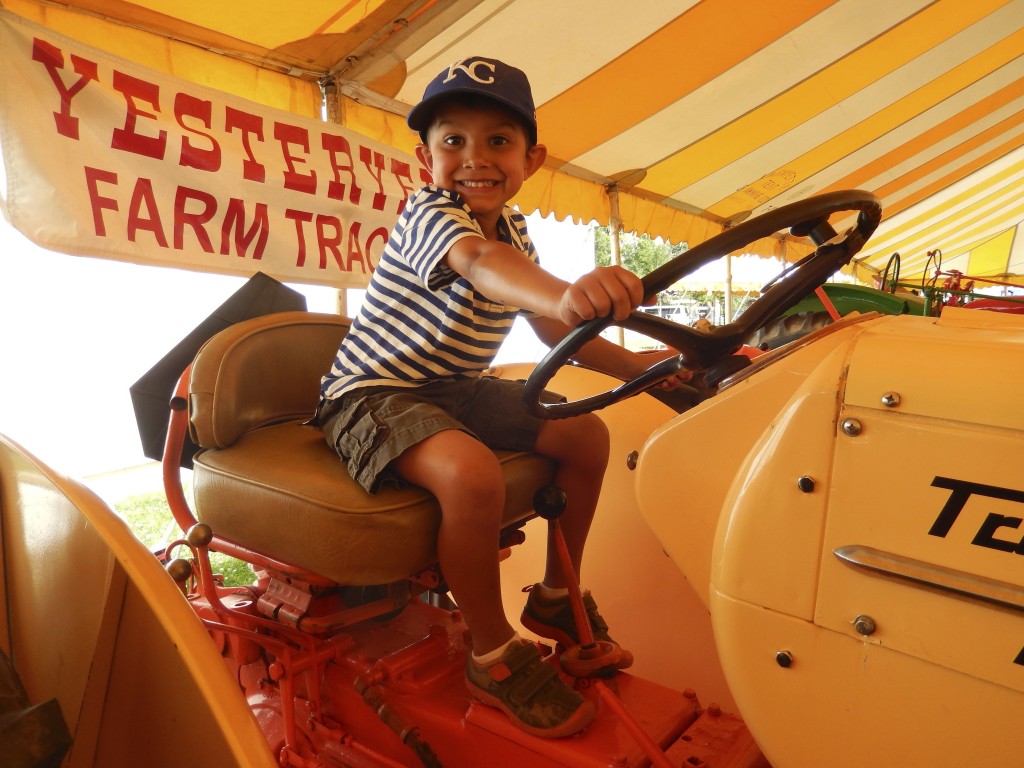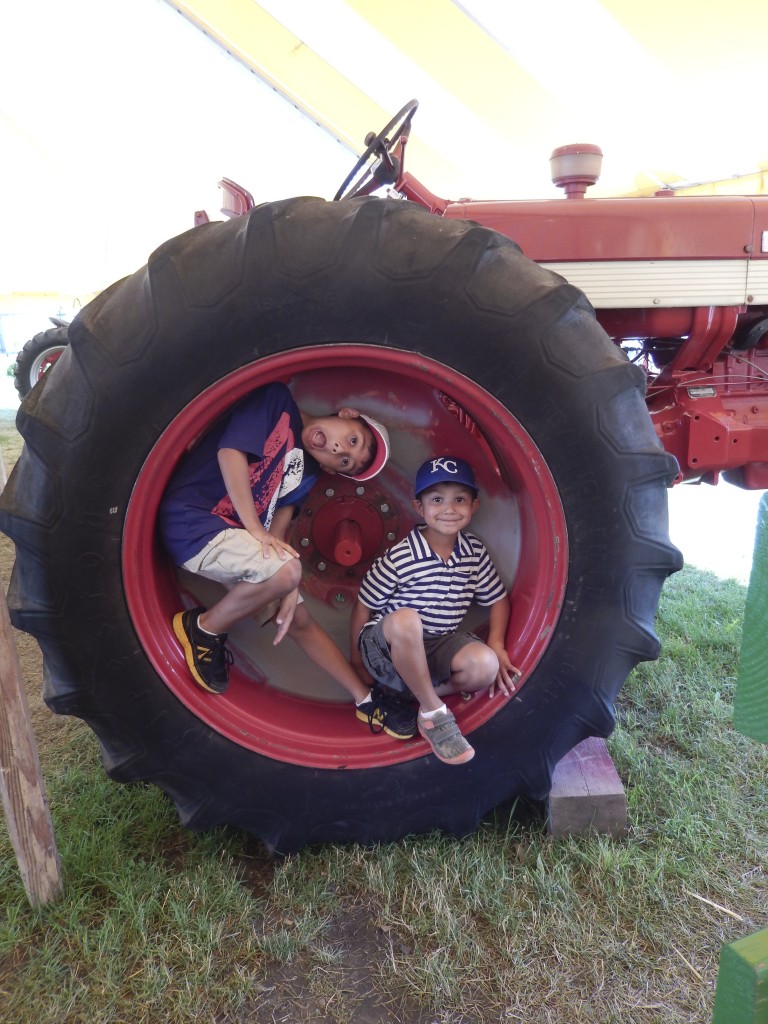 Rides and games.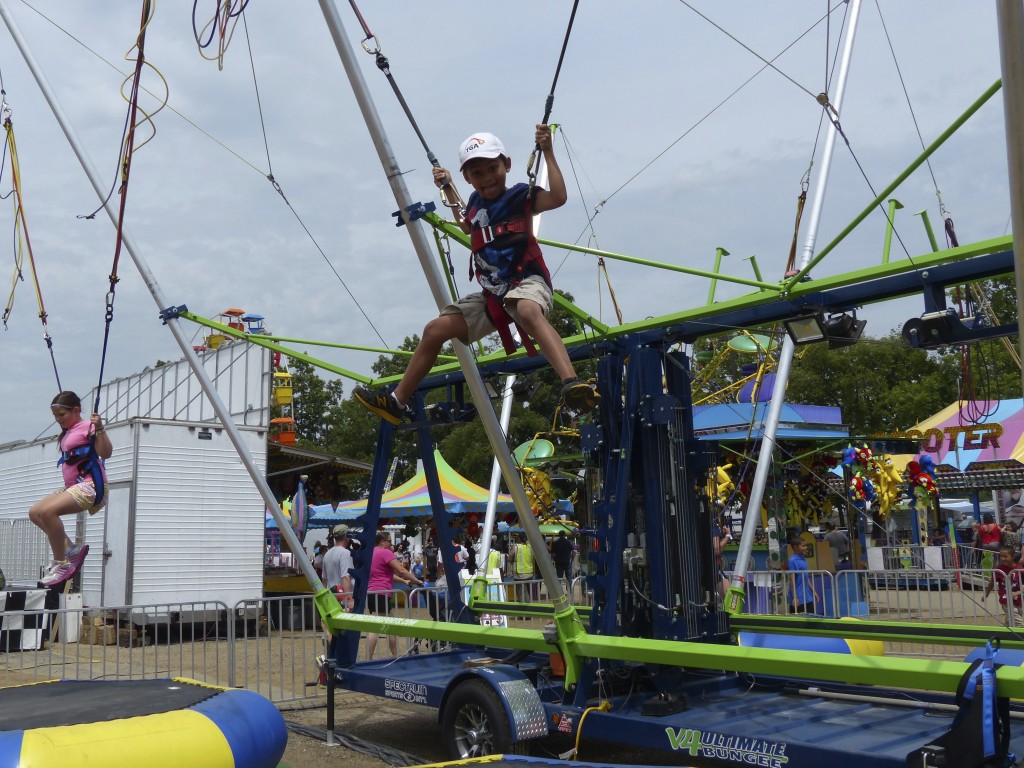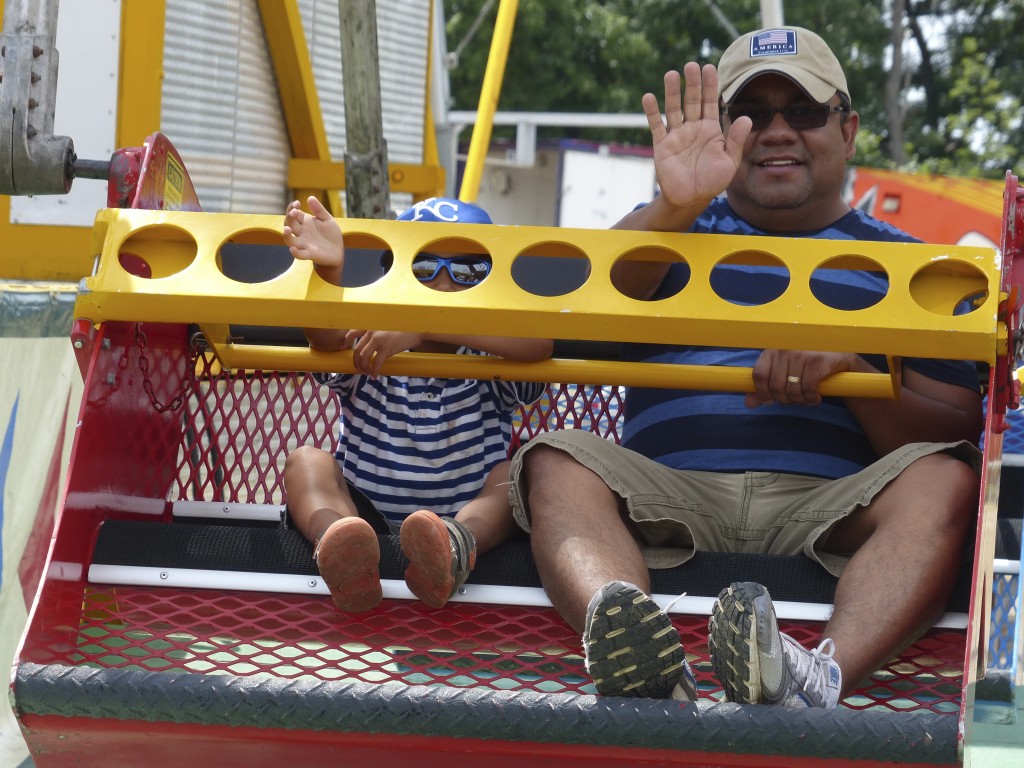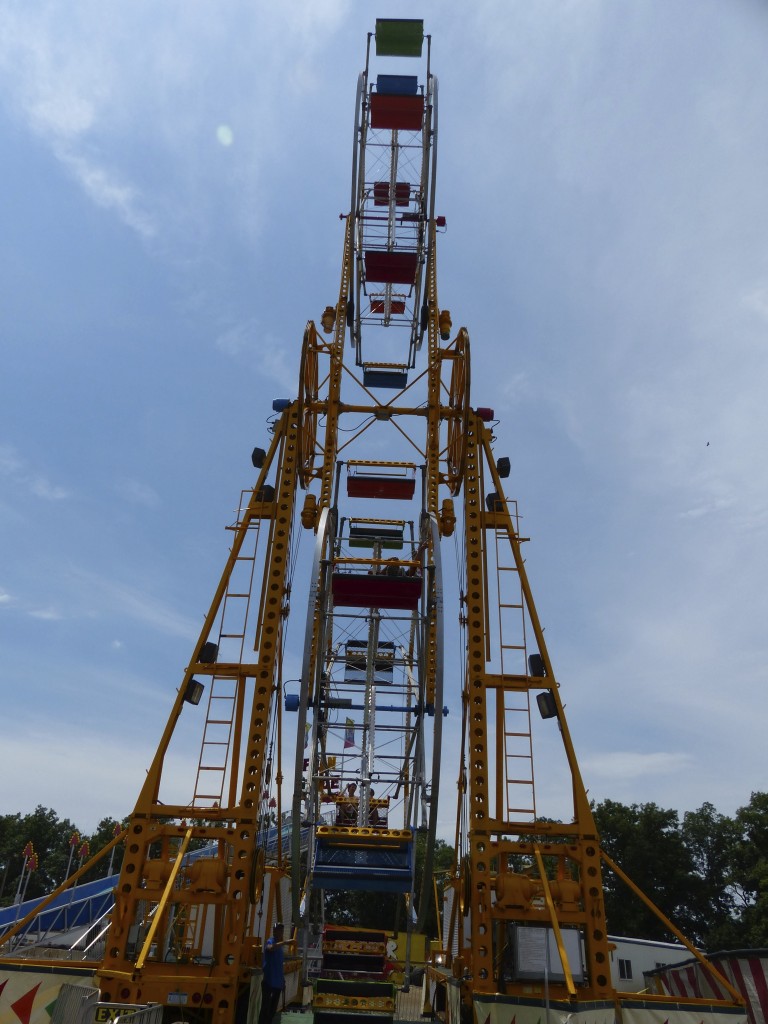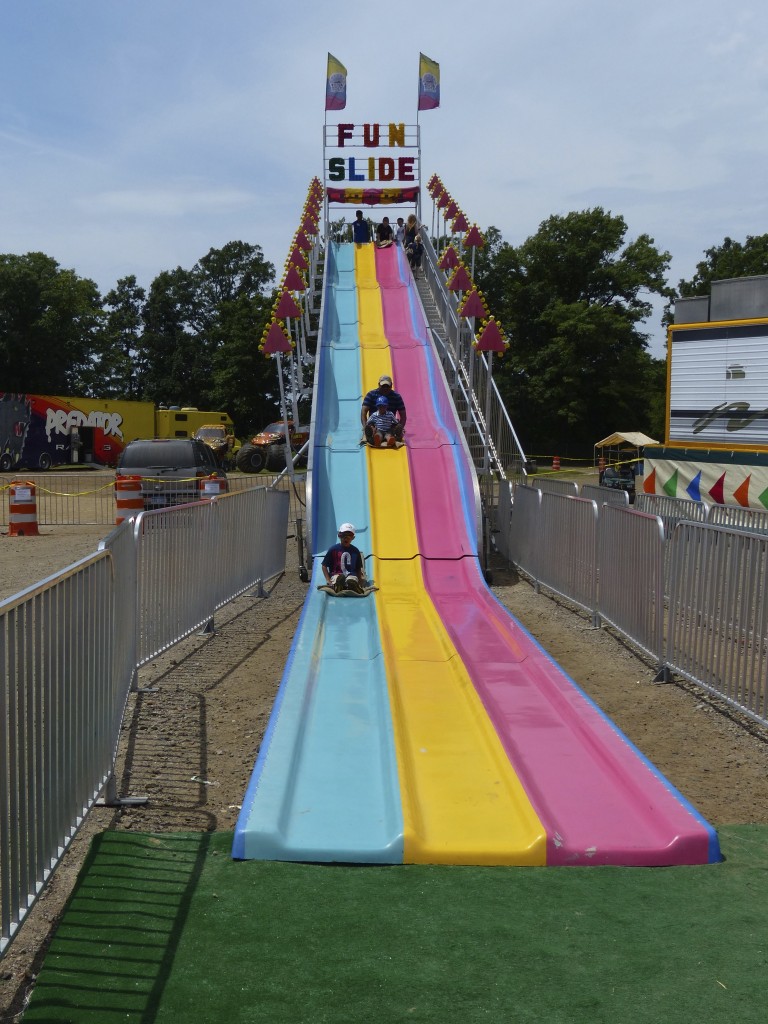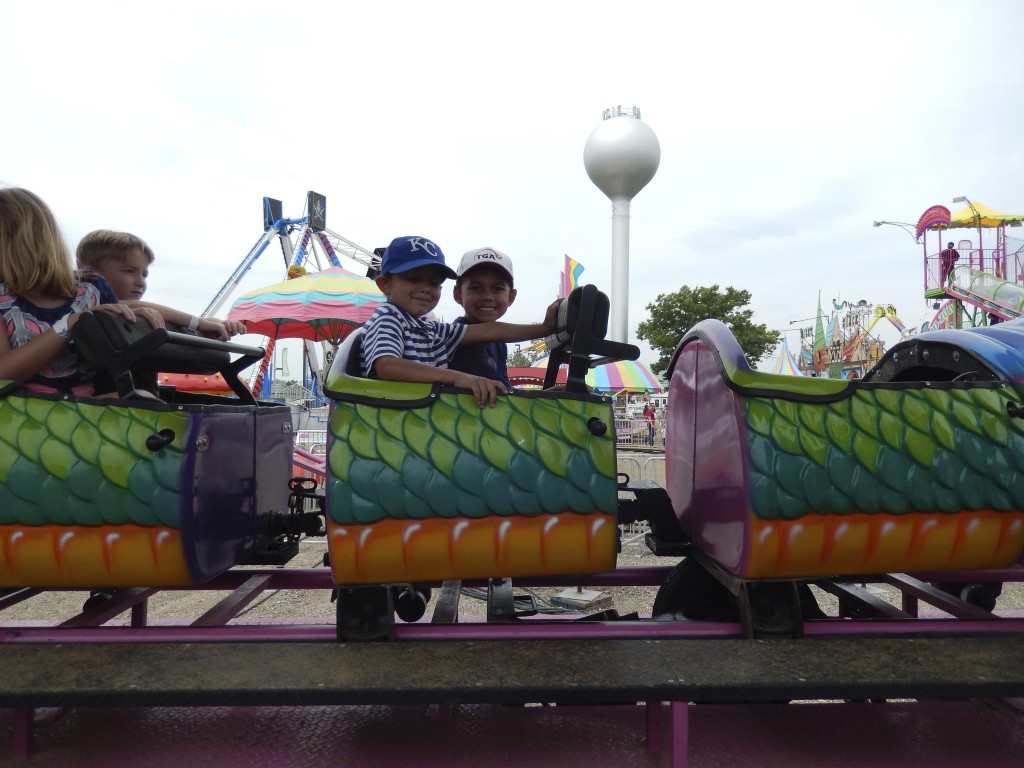 Fair fun.