Although Santiago greeted us with overcast skies and chilly temperatures, we were happy to be home.
Another successful match on the Trusted Housesitters website meant Ella had spent three weeks in the care of Andrea, a hip young woman from Venezuela. We had spent some time with Andrea before heading to the States, including dinner at one of our favorite restaurants – Tiramisu (which is becoming a new petsitter tradition). We crossed paths again on our return, and she hopped a bus to Argentina that night.

After Andrea left, we unpacked, tucked away our cold-weather clothes, restocked the fridge, and pumped up our bike tires. The dreary weather lasted only a couple days, and it's been blue skies, sunshine, and temps in the 80s ever since. Perfecto!
Tony and I both feel grateful for this time to nurture our minds and bodies. We spend time outside every day, taking long walks or bike rides. We started classes at a nearby pilates studio, which have already made us feel taller and stronger. I head up to the Andes foothills a couple mornings each week for riding lessons with my trainer Tomás and his horse, Milodón, and I study Spanish each evening.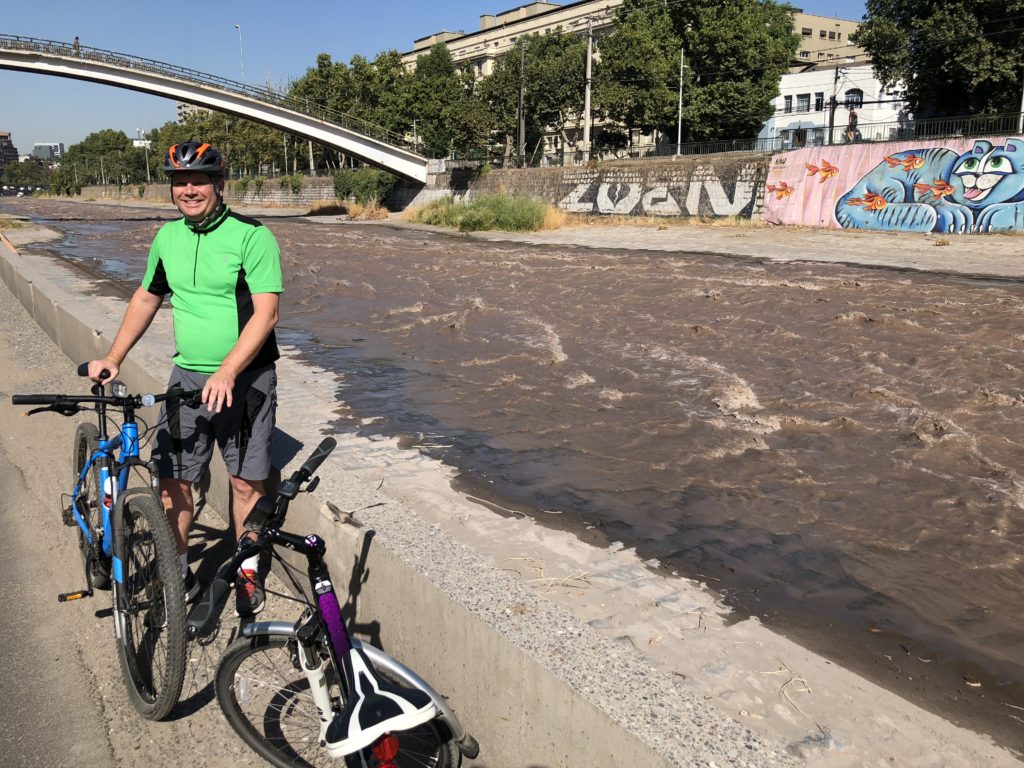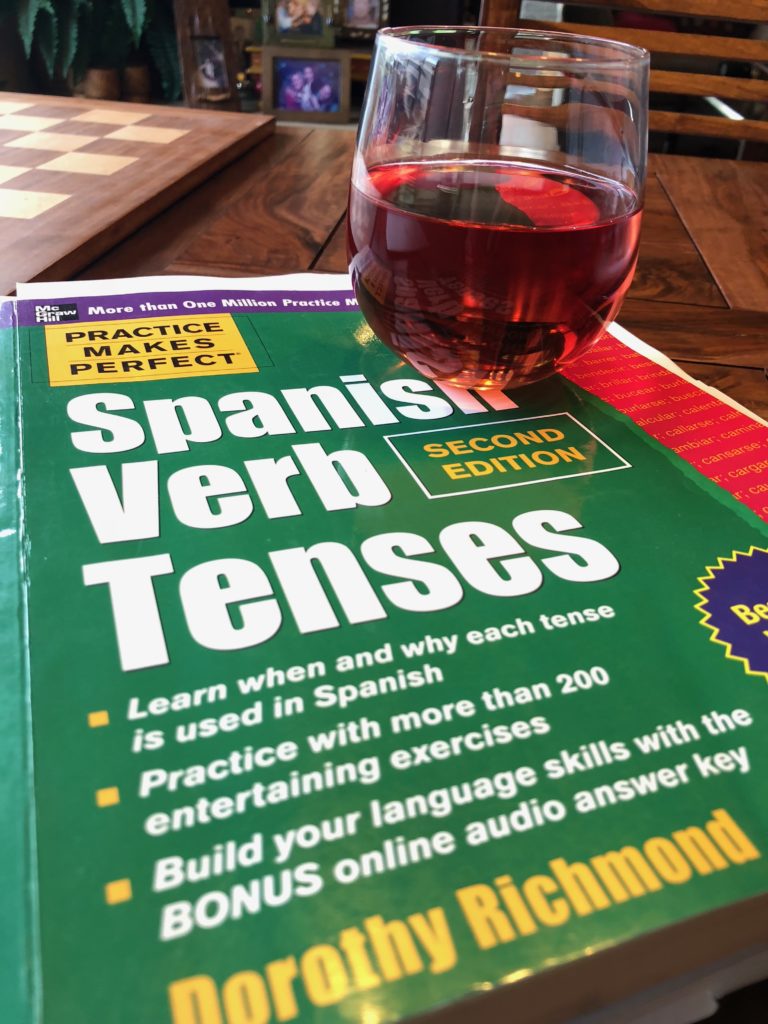 The equestrian club where I ride offers some of the best views around. It's my happy place.

We hang out lazily with friends at parks and restaurants. Ella snoozes on the terrace (or hunts moths) while I read in the cool breeze. It's the first place we've lived where we feel perfectly content staying home during time off school.
When there's a delicious bird hanging out on the tree next to our balcony…

Of course, we still get out and about.
Bahá'í House of Worship of South America
The other day we drove to the outskirts of Santiago to visit the Bahá'í House of Worship of South America. I was surprised to see how much it resembled the Lotus Temple in New Delhi until I read that all Bahá'í temples must be dome-shaped with nine entrances. The temple, just barely a year old, was quiet on this hot Wednesday afternoon. It perches atop a hill overlooking the city, surrounded by water features and garden paths, and flanked by the Andes Mountains.
The structure itself evokes billowing sails spiraling up to a rounded apex.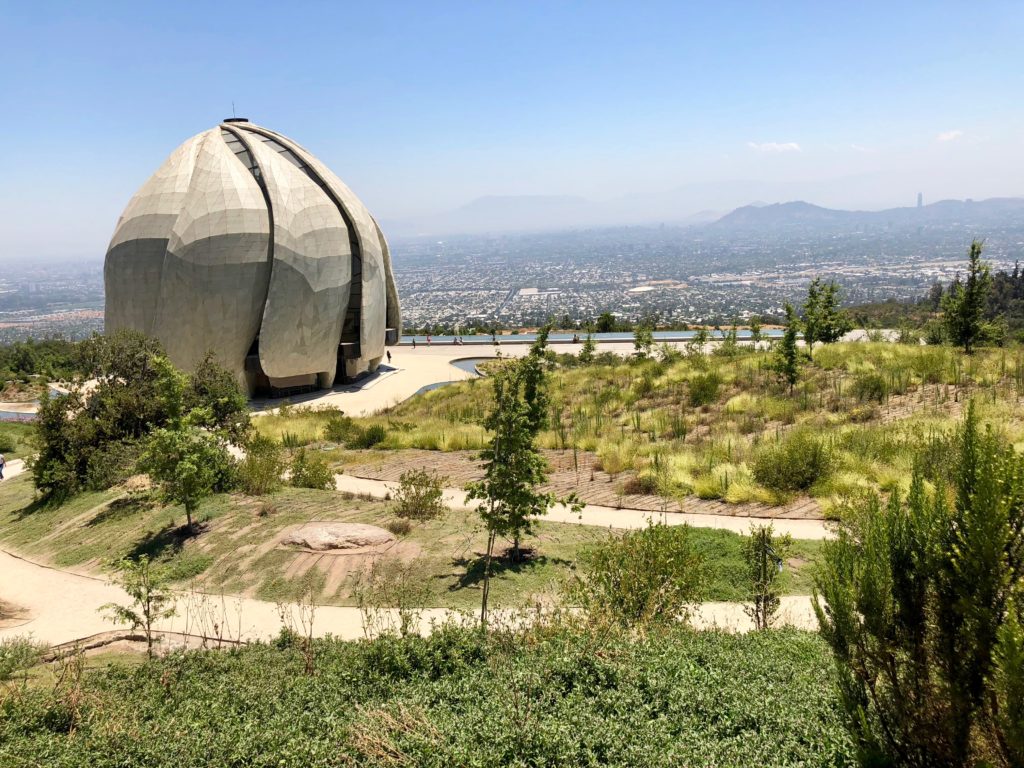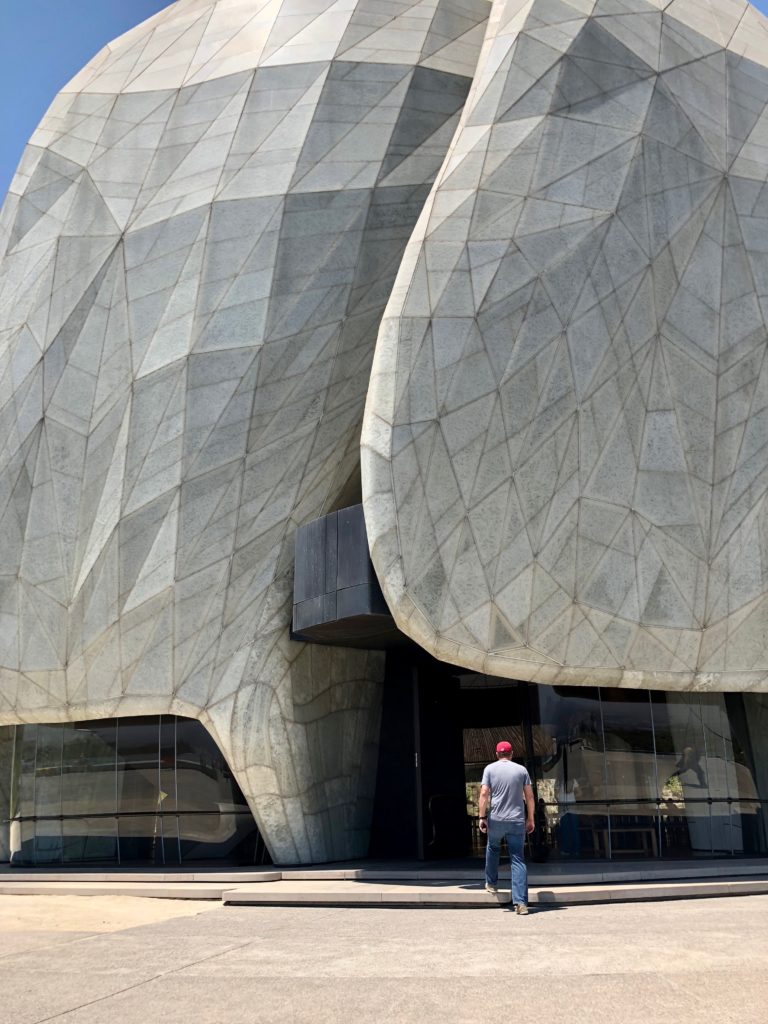 The nine panels reach up 90 feet to a glass oculus that contains a Bahá'í symbol known as "the greatest name," which – according to the website BahaiTeachings.org,
is an artistically-drawn calligraphy of the Arabic phrase "Ya Baha'ul Abha" meaning "O glory of the All-Glorious". You may see this version, first drawn by a renowned 19th Century Baha'i calligrapher named Mishkin-Qalam (who was one of the earliest Baha'is), hanging on the wall in Baha'i homes. Rendered in the shape of an ark or boat, it can serve as a metaphor for how the Faith of God through the ages has preserved believers from the spiritual storm of this earthly life.
Image courtesy of the temple's website

Up close, you can see the walls comprise translucent glass.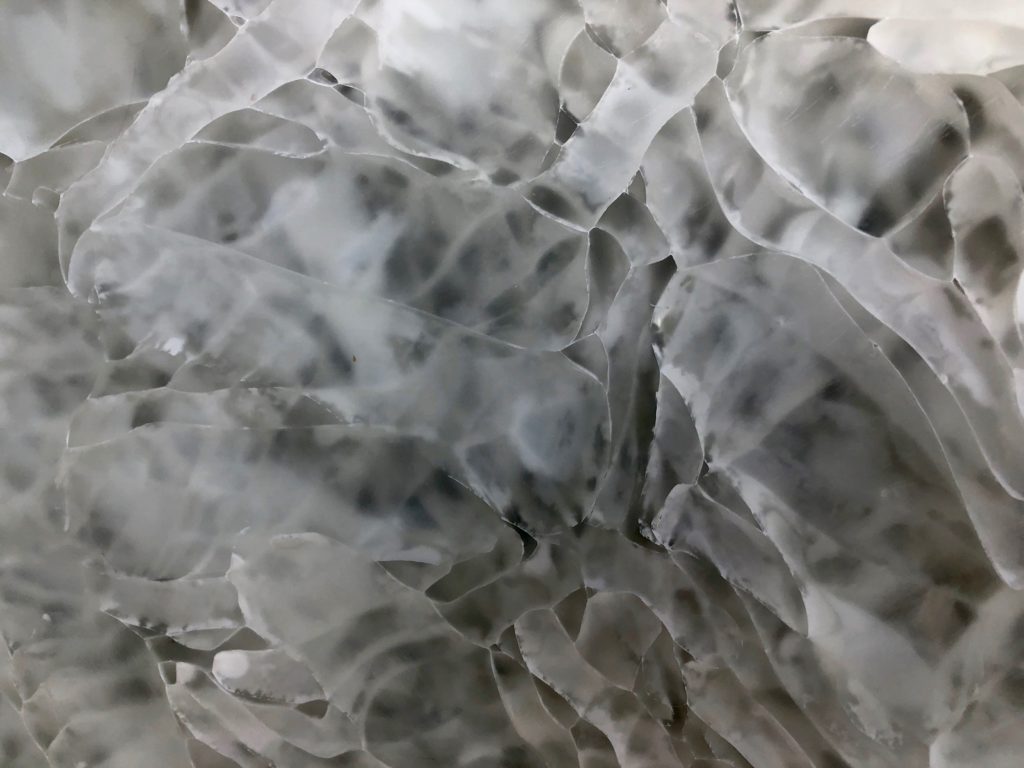 In a 2016 CNN article, the architect Siamak Hariri explained his intention to use light as a symbol of unity.
The temple was designed to cause visitors to feel like they were gazing up at the heavens or turning towards the light, like a plant moves to face the sun. … Daylight passes through the glass and floods the white marble interior and after sundown, light from within causes the structure to quietly glow in the night.
"The temple is like a drapery of light," says Hariri, "It's not light passing through — it's captured light."
As sometimes happens with me, I got a wee bit obsessed with the minutiae of this temple and spent hours reading about it and watching videos. Here's a fascinating peek behind the scenes during the final stages of construction.

Newsreel part 8: Connection with South America – May 2015 from Templo Bahá'í de Sudamérica on Vimeo.
Parque Bicentenario
One of Santiago's greatest assets is the prevalence of urban parks. There's something joyful about clean green spaces full of picnicking families, canoodling couples, strolling seniors, gallivanting dogs, meditating yogis, and panting athletes. Parque Bicentenario, a 30-minute walk from our apartment, is one of my favorites. It boasts 4,000 trees and two artificial lagoons full of flamingos, black-necked swans, and other interesting birds. The fenced-in bark park is hilarious with circus-like equipment for canines to conquer, and the playgrounds for kids look equally fun. As for Tony and me, we walked the perimeter of the park and then treated ourselves to lunch on the terrace at the eclectic Mestizo restaurant. Gnoshing on calimari and sipping a refreshing pomelo cocktail with my favorite guy, I was once again reminded of how lucky I am to live in this special place.

Since moving to Chile, I have become quite enamored with the Nobel Prize-winning poet, Pablo Neruda. His work reflects awe and wonder for even the most mundane objects, as well as a fiery passion for both love and politics.
La Chascona is one of three homes Neruda owned in Chile. All three have been turned into museums full of his whimsical items collected from around the world. I had previously visited Neruda's other two homes: La Sebastiana on a steep hillside in Valparaiso and his seaside retreat and burial place in Isla Negra.
La Chascona sits at the base of Cerro San Cristobal in what is now the Bellavista neighborhood. He modified the architect's plan so he could face the mountains, although that view is now partially obstructed by high-rise buildings and other urban encroachment.
Neruda began construction of La Chascona in 1953 for his secret lover, Matilde Urrutia, whose untamed hair inspired the home's name (chascona=tangled mop of hair). At first, she lived there alone, cultivating the garden while Neruda lived in the city with his wife, Delia del Carril. However, in 1955 Neruda separated from his wife and moved to La Chascona. When Neruda died, a few days after the military coup of 1973, vandals trashed the home in protest of the poet's socialist views. Urrutia placed wooden slabs over the flooded floors in order to hold his wake in their beloved home. She also restored the house and lived there till her death in 1985.
Like his other homes, La Chascona featureed surprisingly small and humble spaces (although this one had three bars!). We couldn't take photos inside, but frankly, I don't know that I could have captured the personality or quirkiness with my iPhone.
This is a wonderful New York Times article about Neruda's homes in Chile, and I love this quote about La Chascona:
This place is also — with its never-ending birdsong, the trickling waterfall meandering through the property, the tinkling chimes — the home of a true romantic, filled with symbols and talismans and secret messages to his lover, only a fraction of which (I'm guessing) will any visitor comprehend. Up to the day of my visit, all I knew was that Neruda had written "Veinte Poemas de Amor." But this whole house was a love poem.
Museo a Cielo Abierto – Open Air Museum
In 2009, two guys living in a low-income housing area in Santiago launched a project that would clean up and beautify their neighborhood, bring the community together through art education, and celebrate Chile's bicentennial. According to a translation of their website introduction, "David Villarroel and Roberto Hernandez had a common dream to change the gray reality of their neighborhood and, in time, turn into a tourist icon and an example of revitalization of a community through art."
By 2014, their dream had become reality with more than 40 massive murals in an open-air public art gallery.
It took almost an hour to get there by metro on a blazing hot Monday afternoon, but it was worth the trip. Two parallel roads play host to the gallery, where nondescript block buildings painted reddish brown or mustard yellow stand in rows, interspersed with playgrounds, flower patches, and an occasional tree. The long sides of each building featured balconies with typical signs of life: children's toys, barbecue grills, laundry flapping in the breeze, while the short sides offered less predictable views. The murals, 85 square meters each, ranged from a tame floral arrangement to a somewhat disturbing image by internationally known muralist Inti Castro. Most had a plaque with the title and artist. It felt like each mural had a story to tell, but despite some serious internet digging, I couldn't find any background on the individual paintings.
However, intrigued by this mural of Chilean authors, I did dig up a little info about the quote on the lower right-hand side: "Inventa nuevos mundos y guida la palabra; el adjetivo cuando no da vida, mata." Translated, it says, "I invent new worlds and guide the word; the adjective, when it does not give life, kills."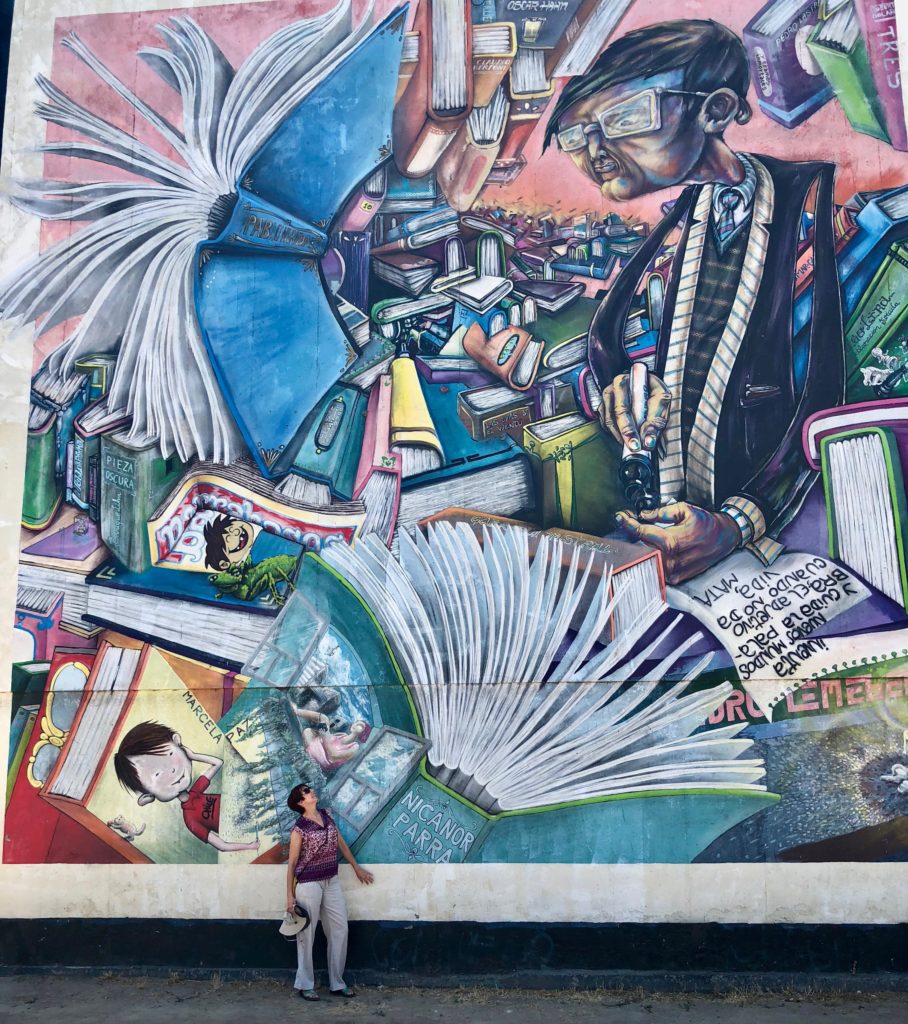 When I re-surfaced from my google search-a-thon, I had read extensively about the quote's author, Chilean poet Vicente Huidobro, and uncovered a strange connection between our visit to this Open Air Museum and our recent outing to La Chascona. It turns out Huidobro had accused Neruda of plagiarism after learning that one of Neruda's poems contained similarities to that of Indian poet Rabindranath Tagore. But, back to the murals…
Workers taking a break from a construction project seemed to fit perfectly with this mural.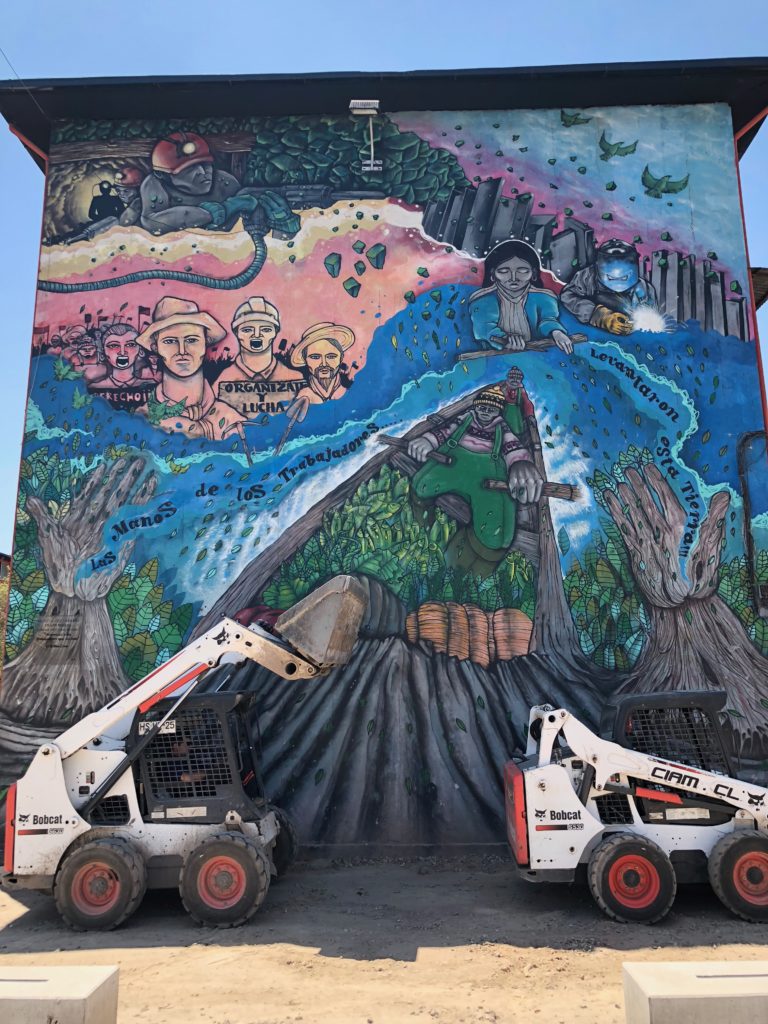 This was one of my favorites.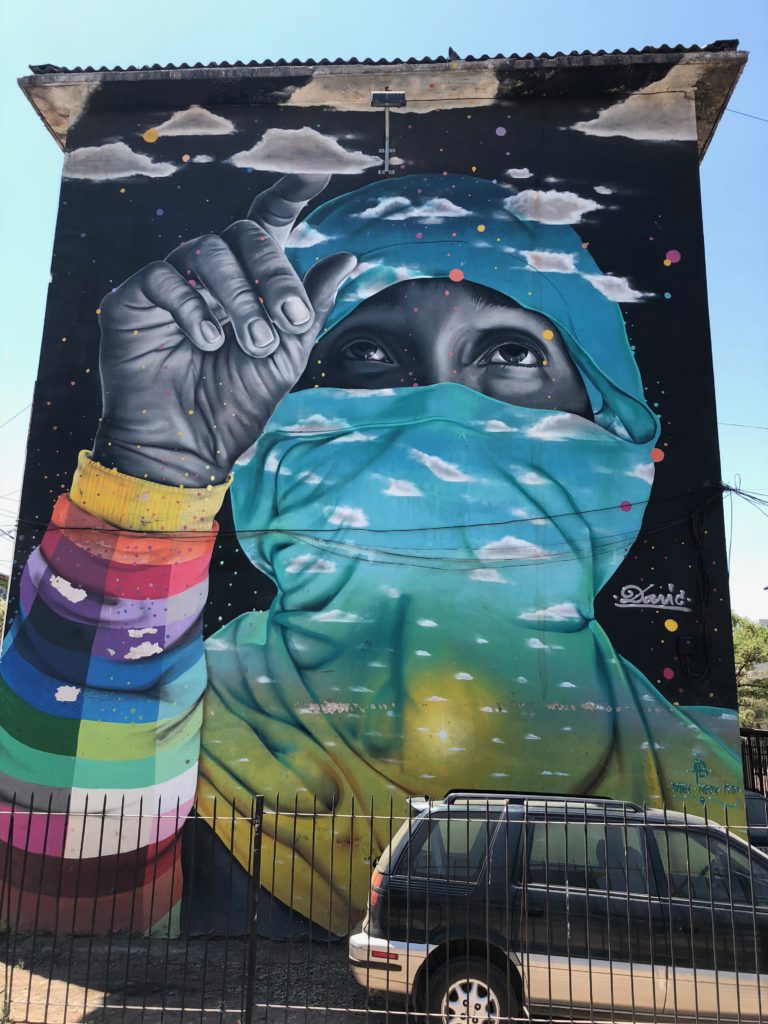 This one, called "My Daughter," reminds me of my feisty niece, Annesley.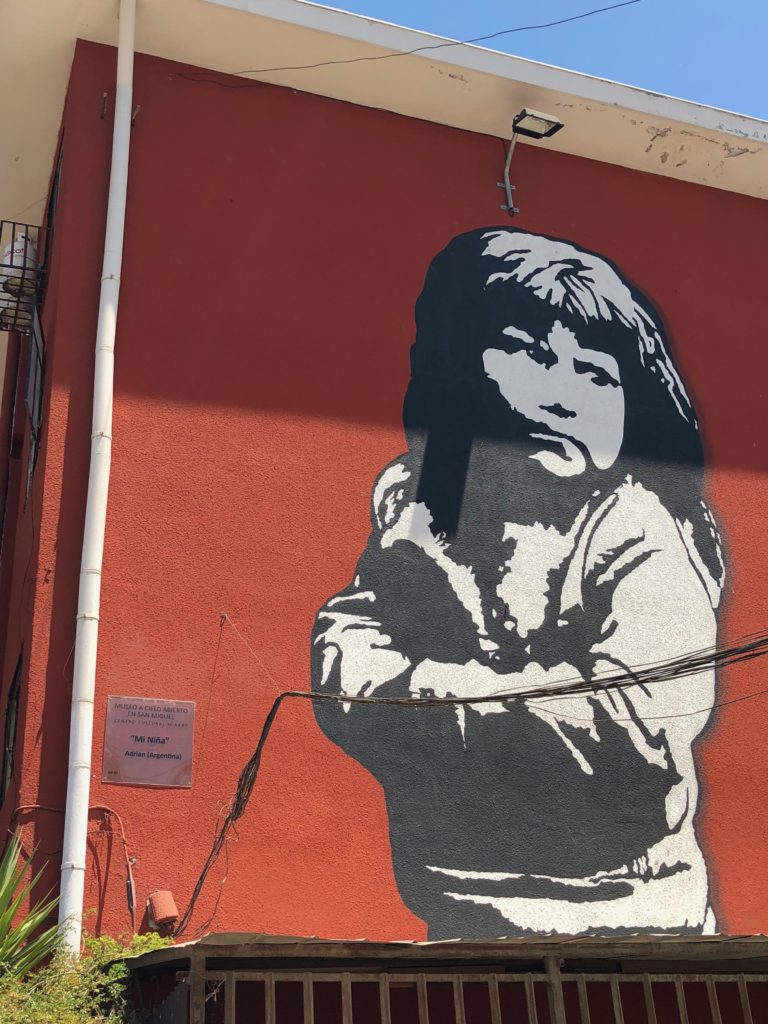 I loved the colors in this one.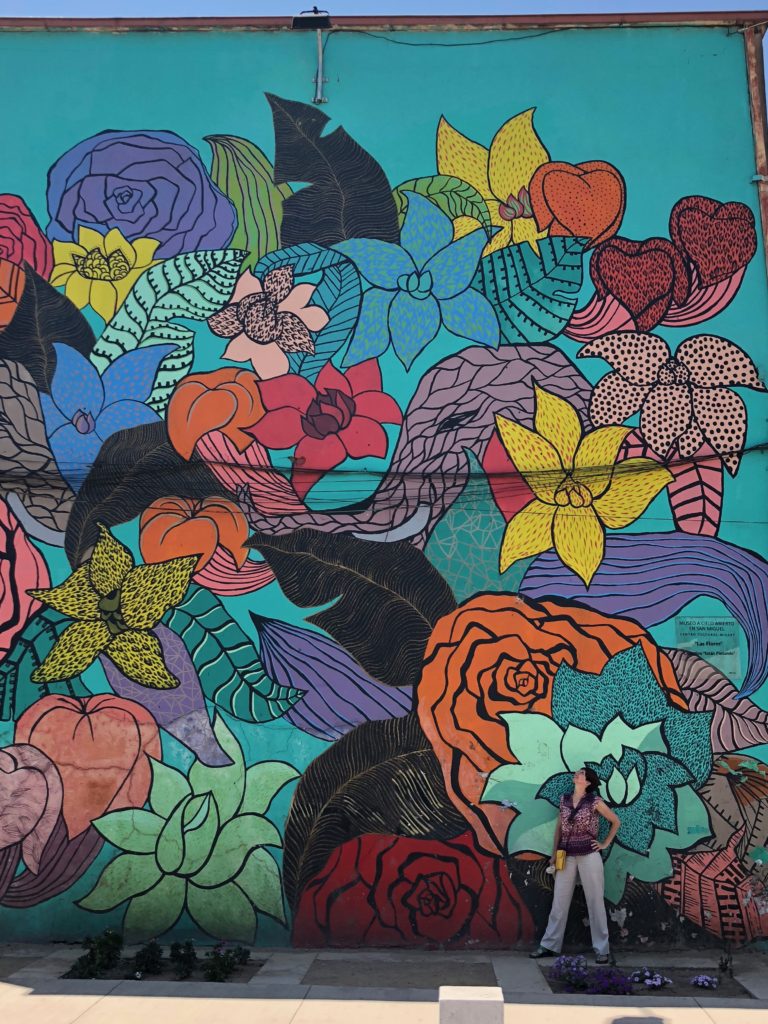 Here's the cool but kinda creepy one by Inti.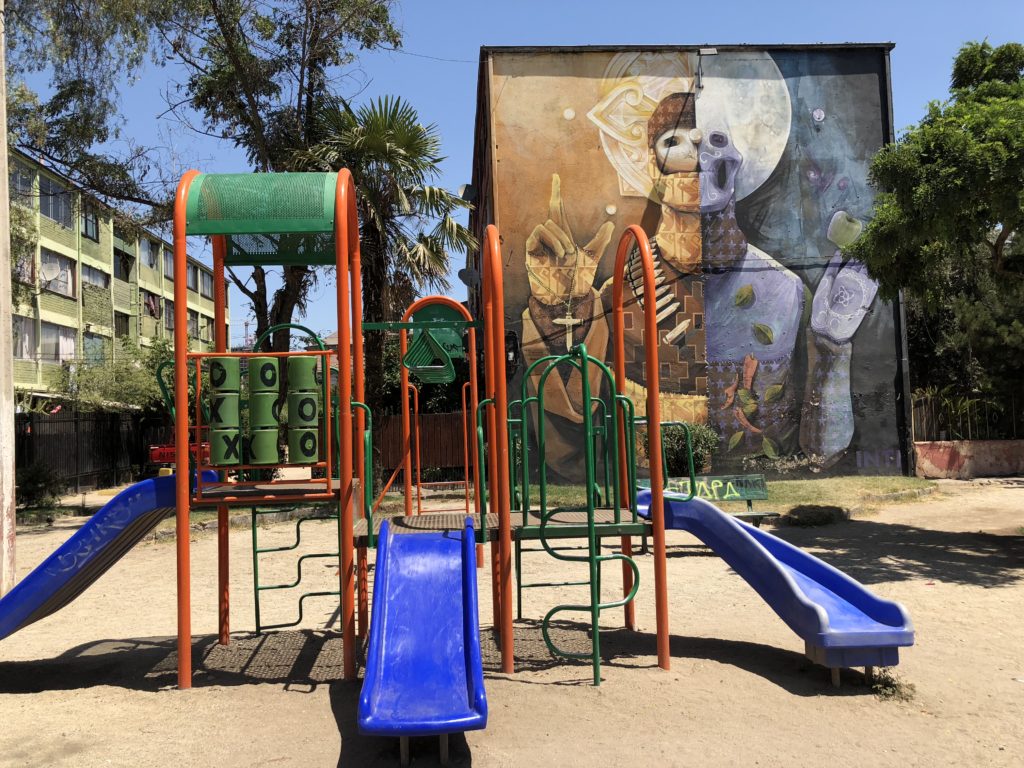 This guy stopped watering the flowers to have a chat in very fast Spanish about that gorgeous mural in the background. At first, I thought he was saying it was his granddaughter, but then he used a Chilean slang word – pollola – which means "girlfriend." And he made crying gestures, so … it's possible that this was a picture of his girlfriend when she was young, and she may or may not have died or possibly broken up with him … not sure. But I did truly love that mural.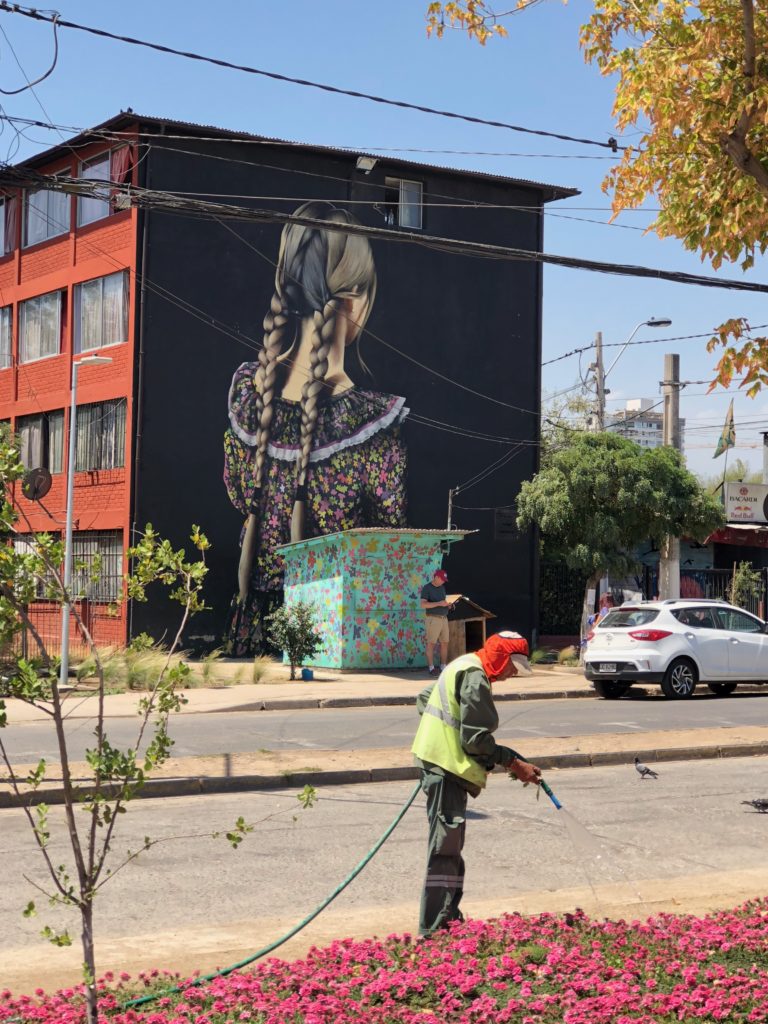 A sampling of the other murals in the neighborhood.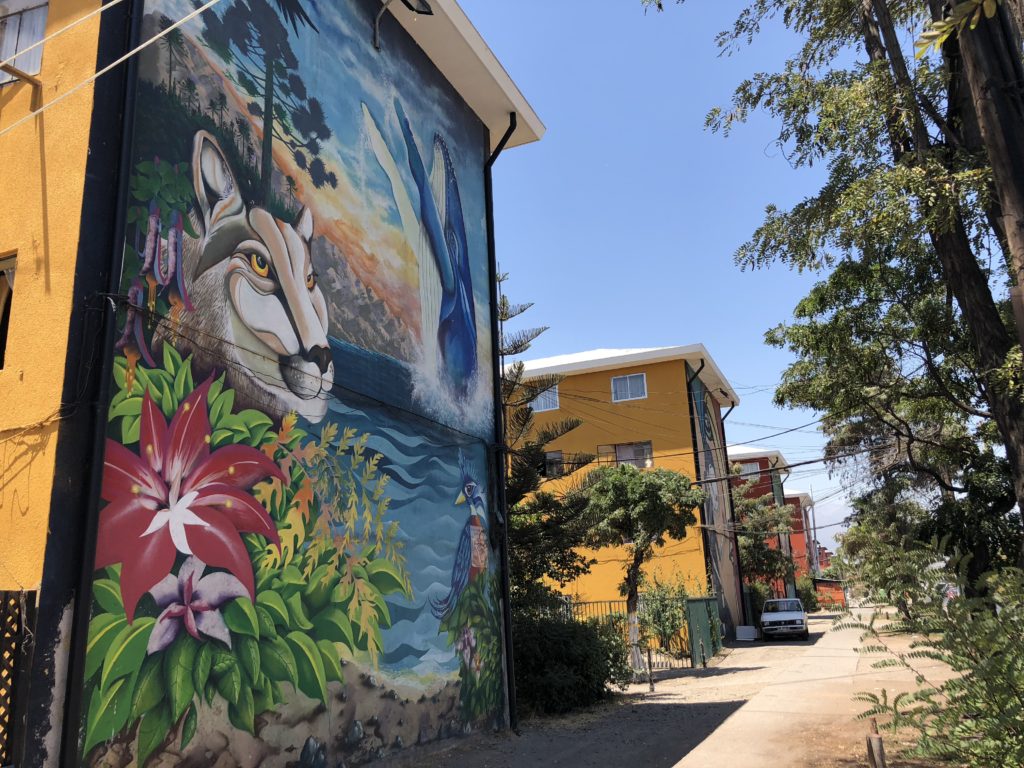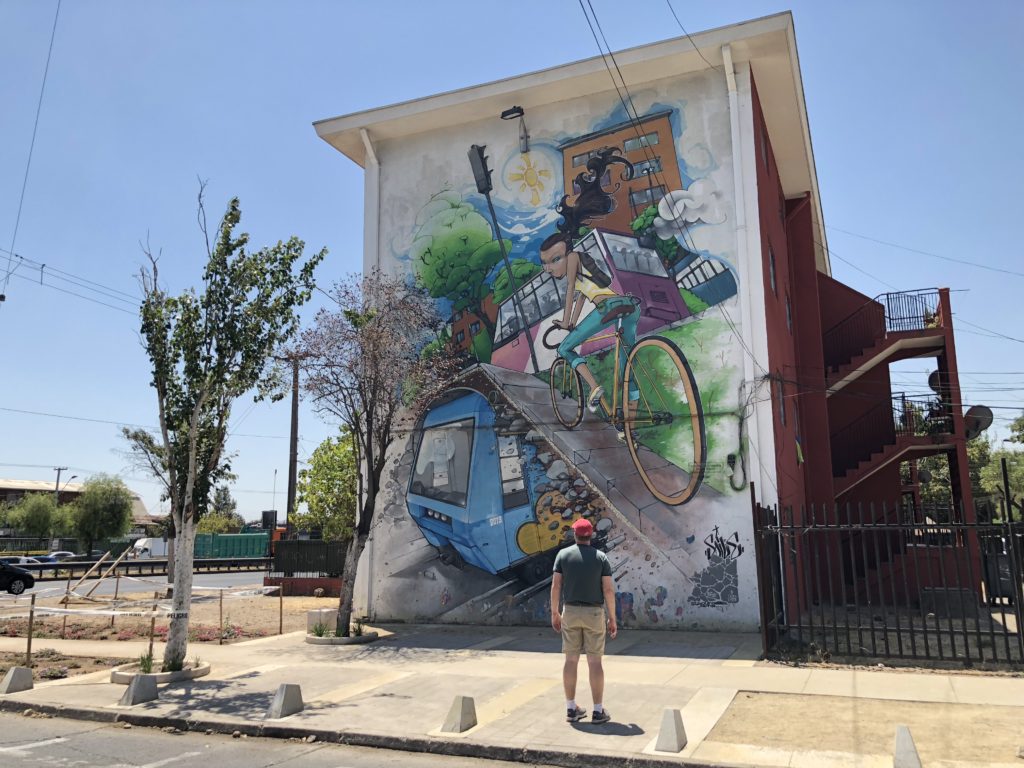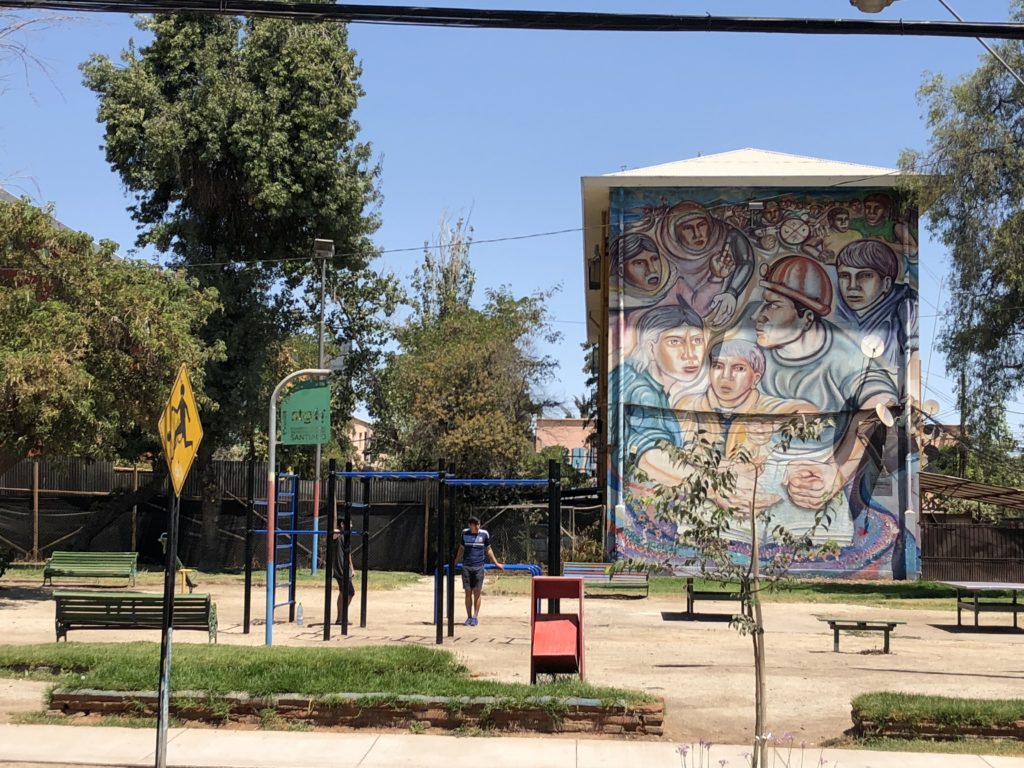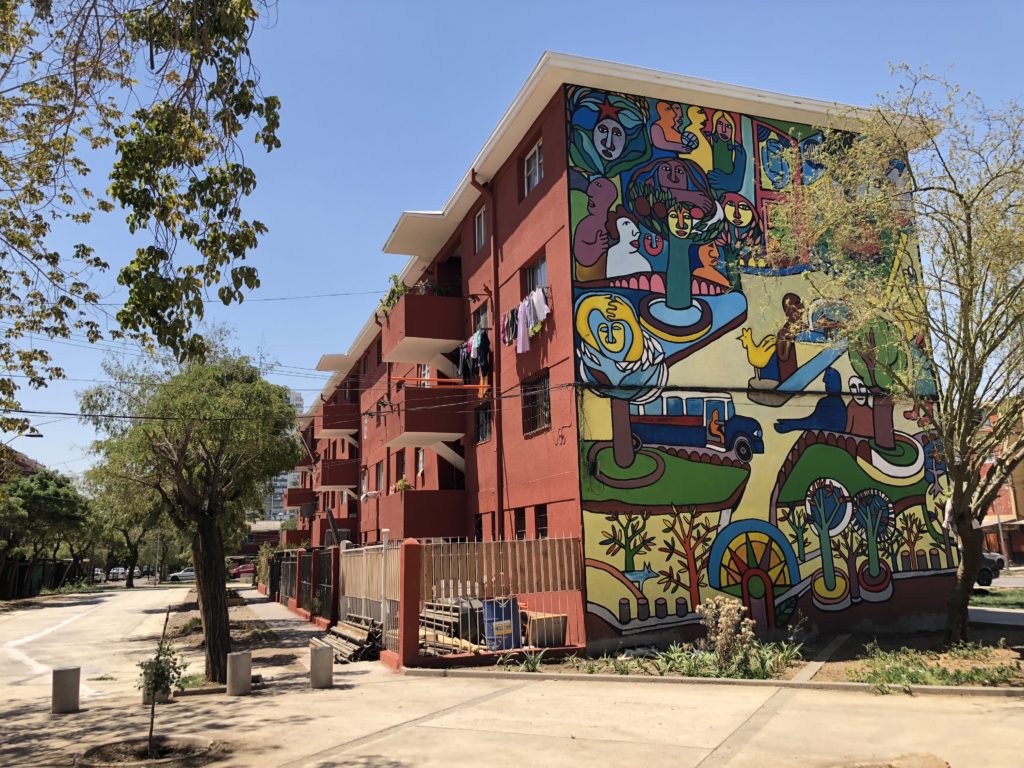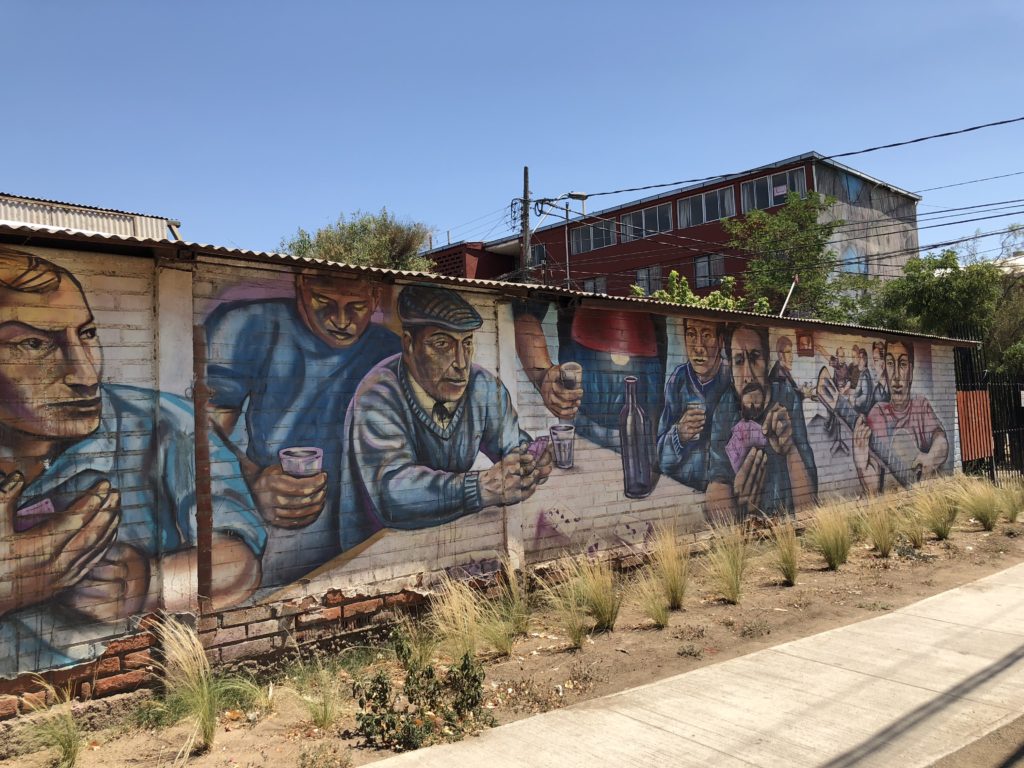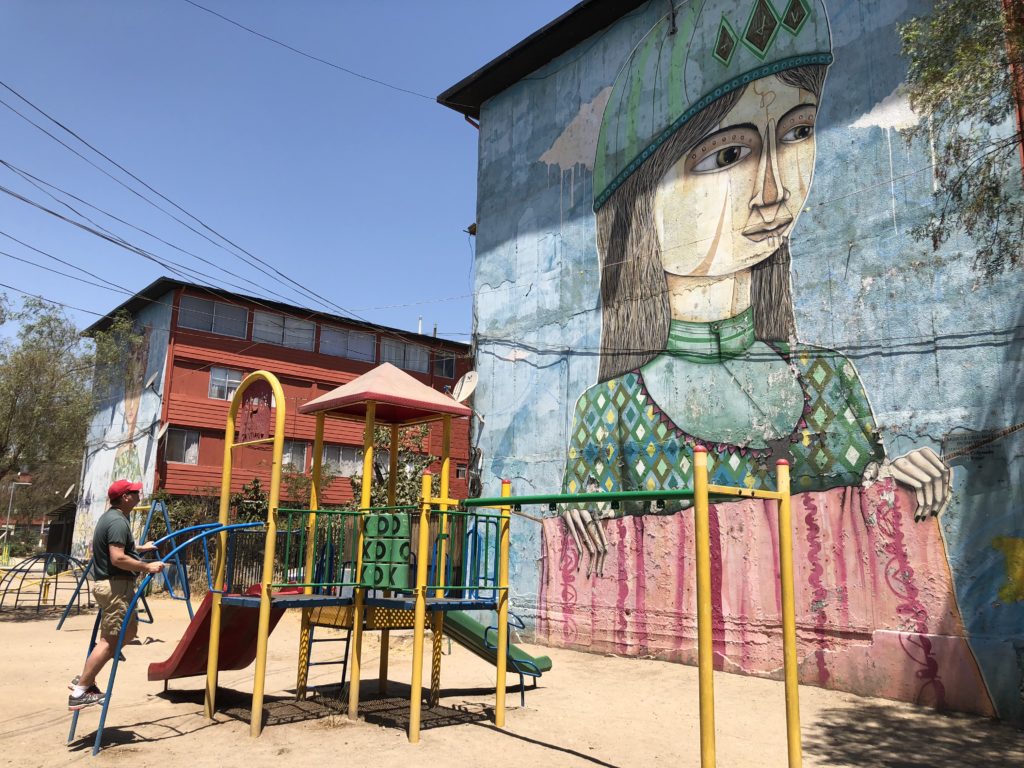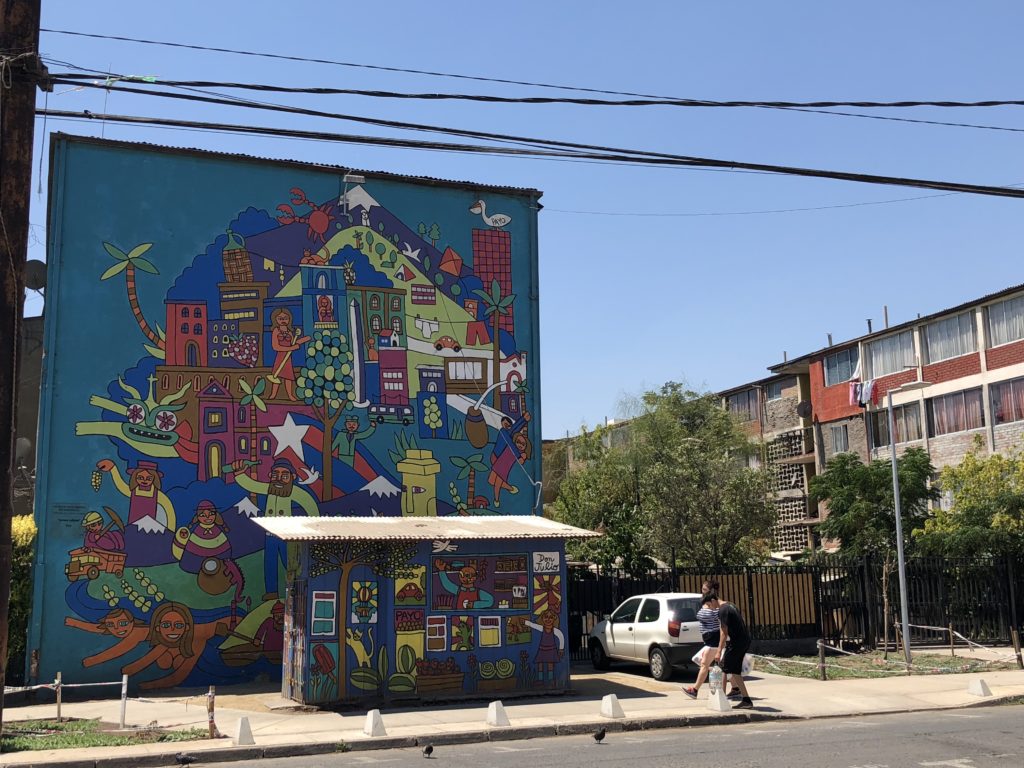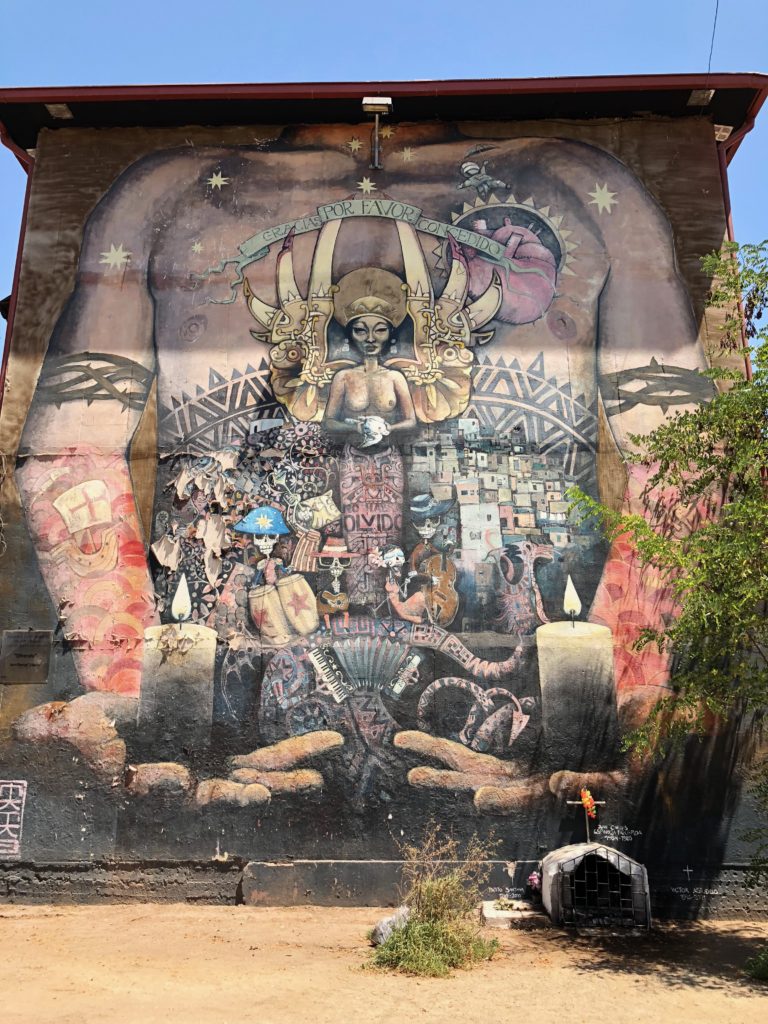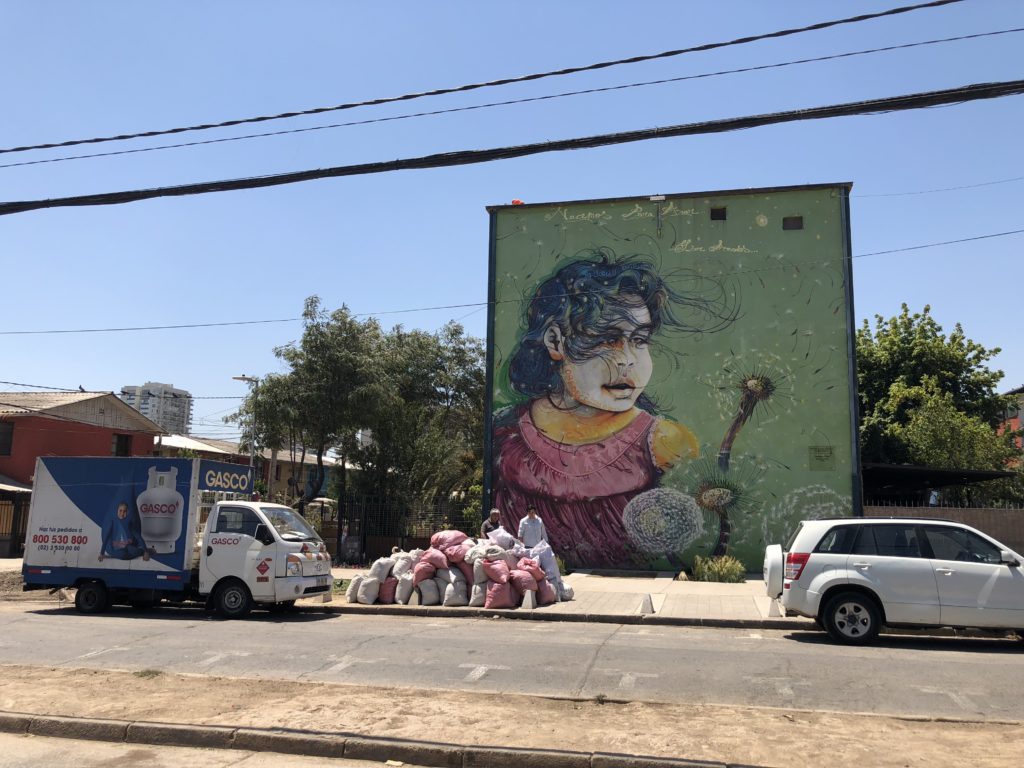 Next stop: Argentina! We're heading to Buenos Aires for a week… I love summer vacation!