For our last full day in San Pedro, I think we chose the absolutely most fantastic thing to do: soak in some natural hot springs.
Our driver, Oscar, picked us up at 2 p.m. for the 34-kilometer bone-rattling drive to Termas de Puritama. Once we arrived and paid the entrance fee, he tried to explain some of the bathing protocols, but most of it was lost in translation. Oscar waited with the van at the top of the ravine, and we walked down the steep path to the springs.
The name Puritama means "hot water" in the indigenous Kunza language. The water's temperature ranges from 25°-33°C or 77-91°F, cooling off as it flows downhill.
The water spilled from pool to pool, creating entertaining waterfalls and occasionally strong currents. Raised boardwalks connected the eight pools and branched off to restrooms, changing rooms, and a covered picnic space. I later learned the site is maintained by the Explora company.
This place was a gajillion times better than I could have anticipated. Although quite busy, the pools never felt uncomfortably crowded, and everyone seemed thrilled to be there. Big smiles all around. The positive energy was infectious.
View from the top.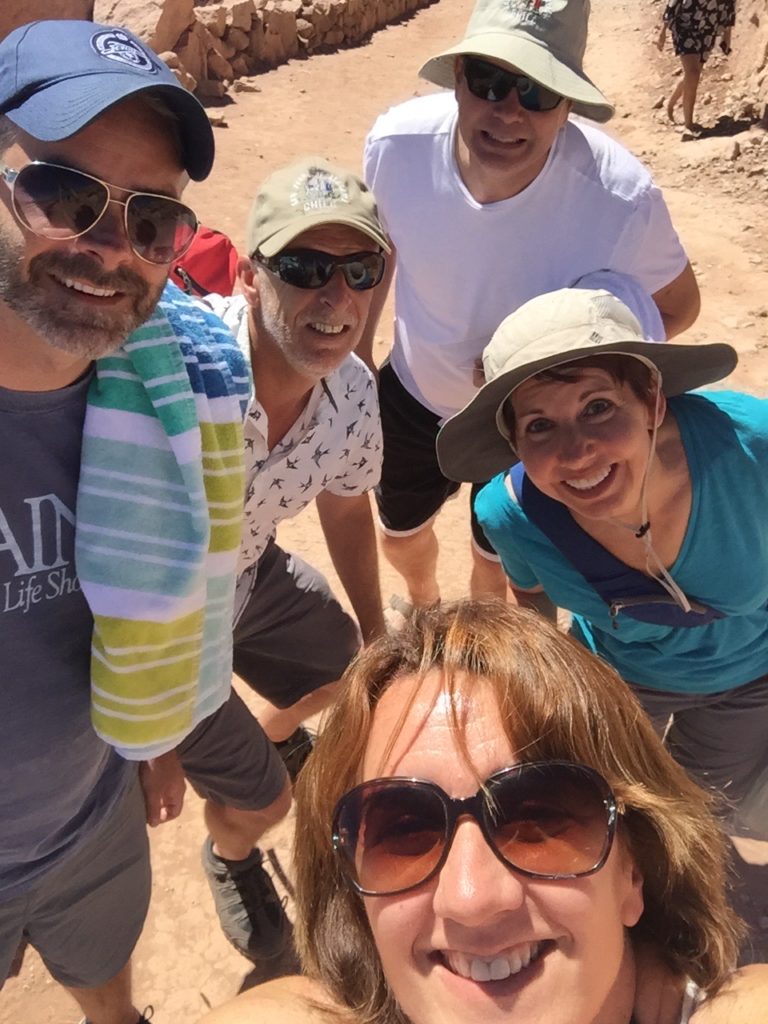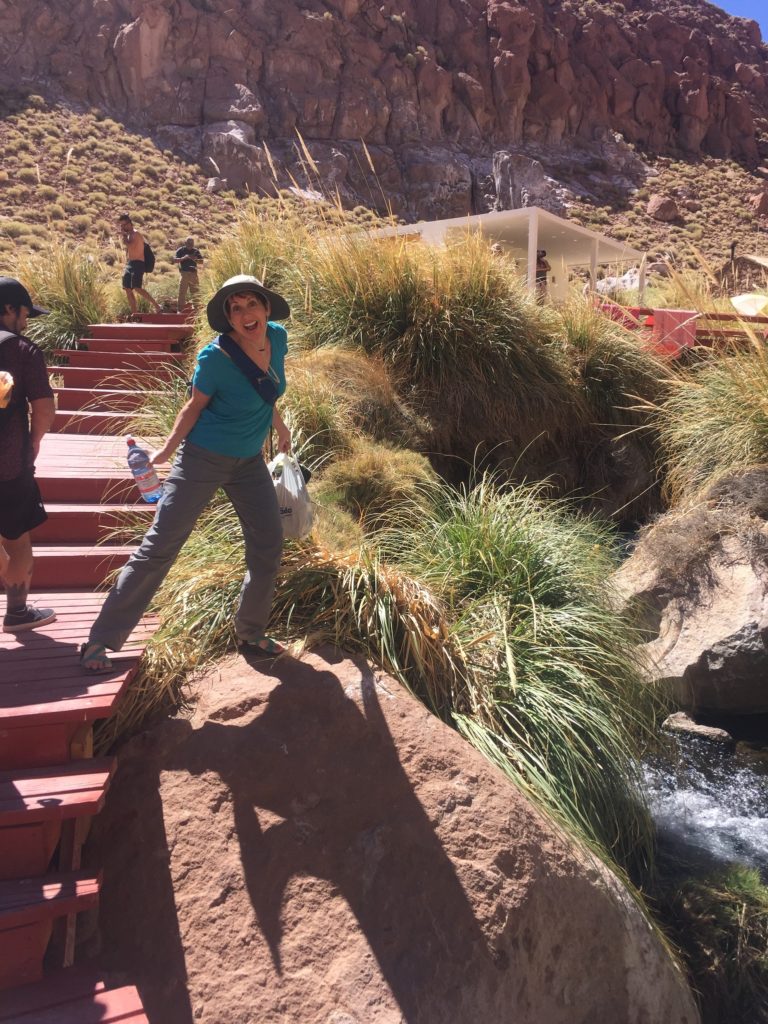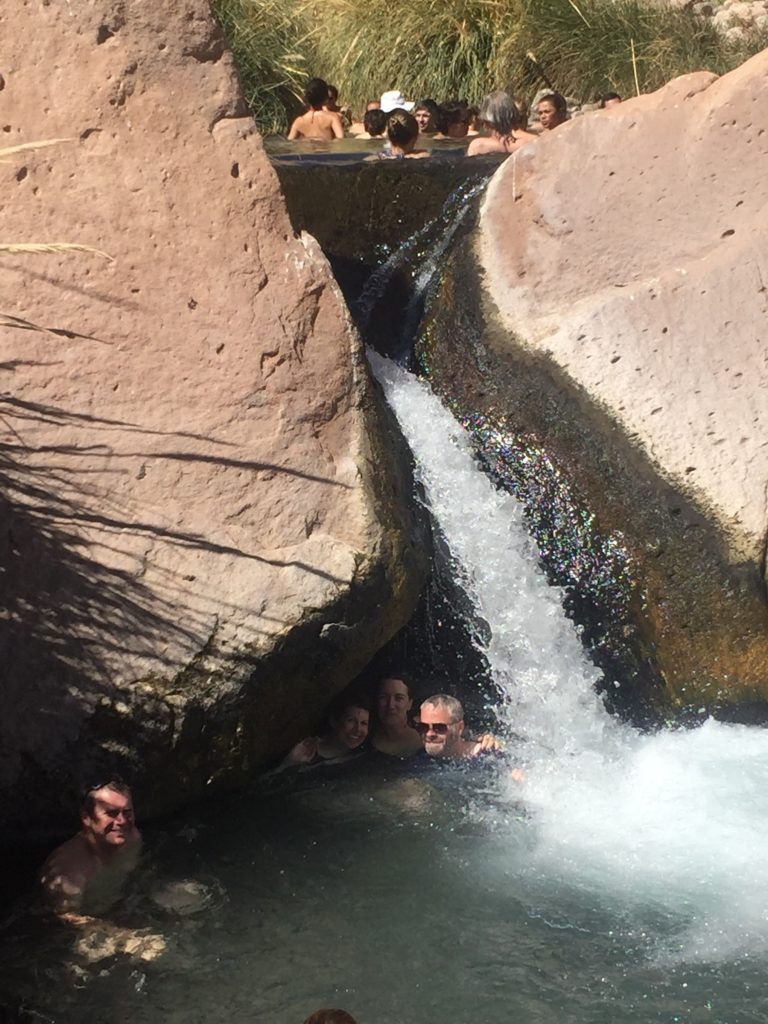 Tony and I reached the parking lot first at the end of our visit. I tried to chat in Spanish with Oscar, the driver. Turns out he was a big fan of Ray Charles, the Beatles, Elvis, the Four Seasons, and other stars of the oldies stations. He played some of his favorites during the ride, and we sang the whole way home.
Back in San Pedro, we went out for our last dinner in Atacama. Nancy and Jim ordered this giant pile of meat, and we shared a pitcher of terremotos, a traditional Dieciocho drink made from pipeño wine and pineapple ice cream.